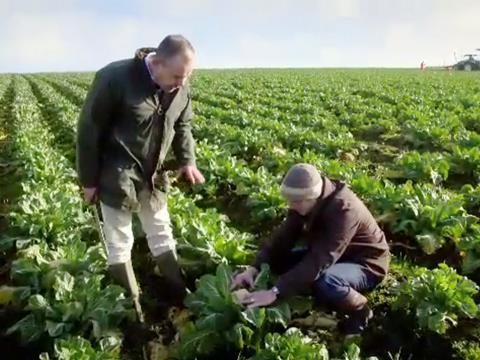 Would anyone object to seeing any of the supermarket chief executives pelted with wet cauliflower after the latest episode of Hugh's War on Waste (BBC1, 28 July, 8pm)?

Last time, we saw the scandal of "crazy" supermarket cosmetic standards play out in a parsnip factory. This time it was cauliflowers. It made no difference. It was still an unfathomable waste on an epic scale.

"Unfortunately, everyone wants perfection and they forget they grow out in the field," said farmer David Simmons, who grows for the top five supermarkets. "We've got the weather, pests and diseases, and it's very difficult to get a perfect cauliflower."

Fearnley-Whittingstall knelt down and uncovered a "beauty!". But it would have been rejected by the supermarkets. "It's the wrong colour for being too yellow," said Simmons. "They should be white to ivory, and that's all down to the warm weather."

Given most cauliflowers end up being covered in a yellow cheese sauce, this specification seems even crazier than the others. Over the past few months Simmons has left two million cauliflowers to rot as the supermarkets are so choosy it's "not worth the economics of harvesting them".

Morrisons eventually relaxed their specifications on "looseness of leaves" and allowed "a slight tolerance" on colour, which saved half his crop, some 60,000 cauliflowers.

We weren't told whether they did this before or after they learned the farm was going to appear on the show. But it had to have been before. Right?