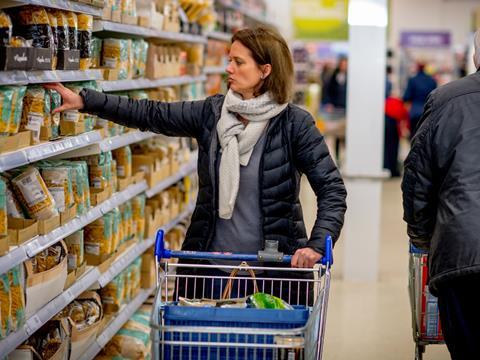 Tesco has been through some ups and downs throughout its 100-year existence. From humble beginnings as Jack Cohen's market stall in Hackney, it grew into the UK's largest supermarket, with an almost 30% share of the market.
Now, as the grocery market morphs into something entirely different, what does the future hold for Tesco? A Channel 5 documentary – Inside Tesco: Britain's Biggest Supermarket (10 April, 9pm) – looked to answer this question.
The programme looked back on the supermarket's successes and failures and asked whether it could rise to its former glory, despite the likes of Aldi and Lidl snapping at its heels.
Tesco's first "big role of the dice", as the documentary phrased it, has been to create its own discounter, Jack's, which keeps prices low by stocking a reduced range of goods – just 2,600 lines compared with the 35,000 available at Tesco.
Industry commentators were largely disparaging of this strategy. One even suggested we would "look back on the creation of Jack's as a singular strategic failure, and Tesco will come to regret the exercise".
Across the board, commentators argued there was still a long way to go – but crucially, many expected Tesco to get there in the end. The group's latest financial results would certainly suggest it is well on the way.
The documentary was an interesting watch, but it didn't tell us anything new. Did Tesco bosses get every decision right? Certainly not. Will they bounce back? Probably. Is any of this a surprise? No.