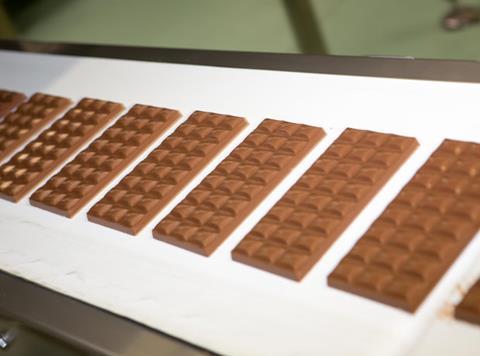 Cadbury is a "bastion of Britishness" and a "national treasure". The latest press release from the chocolate giant? No. These were the sickeningly sweet opinions expressed in the first two minutes of Inside the Chocolate Factory (Channel 5, 7 October, 7pm). The rest of the episode set out to tell us why.

The nostalgic documentary told the story of the creation of John Cadbury's Cocoa Essence, designed to "save the world" from the alcoholism spreading throughout Victorian Britain. And the creation of the "utopian village of Bournville" in the 1800s.

We were also reminded of its ads, with 'Milk Tray man' James Coombes likening his role to James Bond, and 'Flake Girl' Janis Levy feeling "a little bit embarrassed" after watching the slightly suggestive 1980s Flake advert.

There are parts of the company's history it might not want to remember, though. The salmonella scare in 2006, for one, when it was forced to recall a million bars. Thankfully, an advert featuring a gorilla aided its recovery. And when Cadbury was taken over by Kraft Foods (now Mondelez International), it once again turned to marketing to assure UK consumers it would stay true to its roots.

While the programme leant towards being an advert for the brand, it's hard to argue with the impact and influence of Cadbury. Our Focus on Confectionery last week revealed Cadbury Dairy Milk as the top chocolate confectionery brand. No longer entirely British, perhaps, but it clearly hasn't fallen out of favour with the British public.