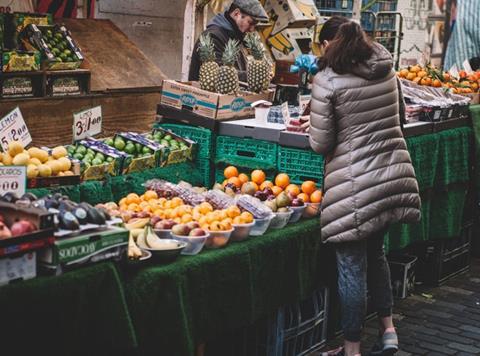 In an age where ready meals contain more spices and esoteric ingredients than people in previous generations would have consumed in a lifetime, it's easy to forget that there was a time before this. A time when spam seemed like a delicacy and a time when vegetables had to be boiled until their colour and flavour had drained away. And at the transition stood people like Charlie Hicks.

The greengrocer's life was celebrated in The Vegetable Yoda (Radio 4, 12 February, 3.30pm) following his death from cancer. It provided a salutary reminder as to how far grocery has come in a short time.

Hicks worked for the New Covent Garden Market, in which capacity he supplied some famous restaurateurs and was instrumental in introducing British palates to produce from Europe in the 1980s and 1990s. Given the platform of Radio 4 show Veg Talk, the ebullient and enthusiastic Hicks had the means to share this knowledge with a much wider audience.

Knowledgeable, eloquent and entertaining, he became one of the public links between what was grown and what was eaten. This was made clear by a programme in which some very big names lined up to pay tribute, including Jamie Oliver, whom Hicks helped inspire at the River Café, Michel Roux Jr and Cyrus Todiwala.

Narrated by The Food Programme's Sheila Dillon and Dan Saladino, it provided both a stock-take of how grocery has changed and a fitting epitaph to a man acclaimed by Jay Rayner as "the best bloody greengrocer ever there was".