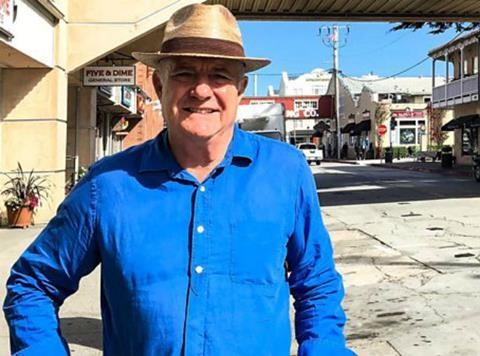 Some artifice is inevitable when it comes to making TV. A camera crew poised ready for a celebrity's spontaneous arrival at their (studio) home kitchen, 'friends' ready and waiting to sample the food . Yet those featuring Rick Stein are wonderfully grounded in an earthy reality.

In Rick Stein's Road to Mexico (BBC2, 7 November, 9pm) the chef returned to Central America, a part of the world he had travelled to back in 1968 just after his father had died, he told us, establishing it as a place with very special resonance.

He started off in California, heading to the celebrated Tadich Grill, where its kitchen prepared a fish stew made with clams. We then cut back to what was clearly Stein's actual kitchen in Padstow to watch him making something similar, but with a refreshing focus on budgetary constraints.

"I got these tiger prawns from my local supermarket," admitted Rick, shortly before pouring in some glugs of leftover wine. "Keep it simple and it becomes cheap too," he added with a beguiling twinkle.

The show freed Stein up to do what he does best too, talking to people who authentically share his passion for food, in this case Martin Yan, a Chinese chef with whom he strolls through Chinatown.

At one point Rick cracked open an X-rated fortune cookie that told him that 'people find it hard to resist his charms in bed'. A touch too much reality from the veteran TV chef perhaps, but Critical Eye will definitely be tuning in next week.