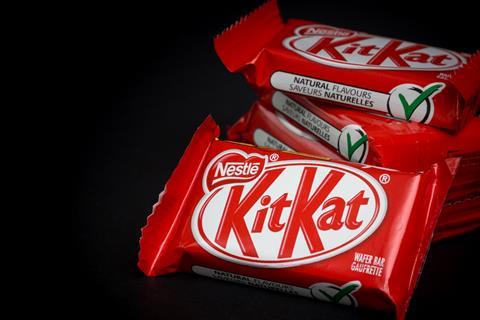 The humble Kit Kat - a British lunchbox staple since 1935 - caused a stir last month as Nestlé debuted a DTC offer allowing punters to create their own 'luxury' version for £14 a pop.

So the first episode of Snackmasters (Channel 4, 1 October, 9.15pm), which challenged two British chefs to recreate the legendary chocolate bar, was a timely one.

It wasn't an easy task. Despite Kit Kat's long history, the formula behind its four-fingered crunch has been kept under wraps. And in their quest to make a bar that stood up to the original, the two chefs (Daniel Clifford and Vivek Singh) took very different paths. While Vivek remained in his kitchen at Cinnamon Club in London, recruiting sous and assistant chefs to help him, Daniel spared no expense or distance - spending more than £1,700 on a specially-made mould and driving from his restaurant (Midsummer House) in Cambridge to see his father (an engineer) in Kent.

Meanwhile, comedian Jayde Adams travelled to Nestlé's factory in York to reveal how it mass-produces four million of the original bars a day.

Unsurprisingly, neither chef was successful in creating a replica which looked the same, tasted the same or gave the signature Kit Kat snap.

And while the premise of the show was promising (because who doesn't love a Kit Kat?), the forced humour and false competitive banter made for somewhat awkward viewing. But if you can get past that, it was a mildly interesting behind-the-scenes glimpse into the process behind a hallowed British snack.