This article is part of our digital feature on dairy.
On 1 April 2015 EU milk quotas were removed, a move UK dairy producers were anticipating with bated breath. In the event, the market volatility many had feared came sooner than expected, with the commodity price of milk tanking from last autumn as supply strengthened and demand from the likes of China and Russia contracted. So what's changed in the EU dairy market and how has this affected the UK?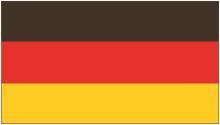 Germany
Number of dairy cows: 4,268,000
Production: 30,357,000 litres (+1.7%)
Biggest Dairy Company: DMK
Best known for: Cheese
What's changed post quota?
Germany was one of a number of countries, including the Netherlands, Poland and Ireland, to deliberately slow down milk deliveries towards the end of 2014 and early 2015 in order to mitigate the size of a superlevy imposed for exceeding quota. In the event Germany is still likely to be liable for a fine of around €300m following a surge in production in early 2014; however 2015 production is expected to be flat as the low milk price discourages investment.
How has this affected the UK?
One potential outcome of the removal of quotas was that more low-grade German cheddar would find its way onto the UK market but these fears have so far proved unfounded. In fact, Eckhard Heuser, CEO of the Association of the German Dairy Industry, reports that Germany's greatest export gains to-date in 2015 have been in the US, South Korea and Asia.
What else is going to change?
The import ban imposed by Russia, coupled with cooling demand in China, is an ongoing problem for German dairy exporters. Nevertheless, the country is likely to remain the largest EU producer for the foreseeable future and producers in the north and east of the country still have capacity to fill, according to Heuser.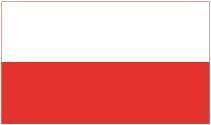 Poland
Number of dairy cows: 2,299,000
Production: 10,271,000 litres (+4.8%)
Biggest Dairy Company: Bakoma
Best known for: Milk Powder
What's changed post quota?
Like Germany, Poland rowed back from peak production in the early months of 2015 in order to minimise its superlevy payment; however it still produced almost 5% more milk during 2014/15. Polish production in April is set to see another sizeable uplift of around 4%, according to Rabobank senior dairy analyst Kevin Bellamy.
How has this affected the UK?
Poland is not a huge exporter of dairy products to the UK and this is unlikely to change until the consolidation required to achieve production efficiencies has been achieved.
What else is going to change?
The falling milk price means that farmers are receiving 20% less for their milk than a year ago, according to the Polish Federation of Cattle Breeders and Dairy Farmers, and a spokesperson admits that the low price means it's difficult to predict what will happen in the future. Bellamy suggests that Poland is starting to realise some of its production potential, but the fact it lacks the marketing prowess of other member states could hold back exports.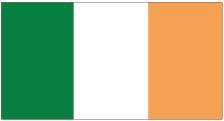 Ireland
Number of dairy cows: 1,082,000
Production 2014/15 (million litres): 5,616,000 (+4%)
Biggest Dairy Company: Ornua
Best known for: Kerrygold Butter
What's changed post quota?
Ireland's first quota-free month saw a 14.5% increase in milk deliveries in April compared to the previous year, according to the country's Central Statistics Office, a rise in line with Ireland's bullish prediction of a 50% increase in milk production between 2015 and 2020.
How has this affected the UK?
Ireland supplies a lot of private label cheese to the UK, particularly cheddar, via Ornua-owned Adams Foods and that is expected to increase as production rises. The strength of the Pound against the Euro is making imports even more competitively priced.
What else is going to change?
Ireland is pouring huge resources into boosting exports of value added products with manufacturers needing little invitation to ramp up their productive capabilities to supply markets such as China and North Africa with products such as milk powder. The US is also set to be a key market in the future, especially if the TTIP between the US and the EU is approved. Last year, Ornua opened a new US$12 million cheese manufacturing facility in Wisconsin as part of an US$80 million investment programme in the US.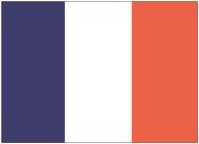 France
Number of dairy cows: 3,697,000
Production 2014/15: 24,205,000* (+2%)
Biggest Dairy Company: Danone
Best known for: Soft cheese
What's changed post quota?
French production tailed off by almost 3% in the first quarter of 2015 as low prices hit production, and although output is starting to come back in recent months it is still tracking behind the market, according to John Allen, partner at dairy consultancy Kite Consulting.
How has this affected the UK?
French producers are still likely to target the UK market with exports, but the lack of growth in production means that any influx of commodity or value-added products to the UK has not yet fed through.
What else is going to change?
With its history of pushing for protectionist policies and strong unions, France is likely to take longer than most to adjust to market liberalisation despite an environment conducive to producing milk. Moving forwards the country is likely to target high-volume international markets for products such as milk powder and to increase exports of high value-added products such as cheese or milk-based desserts to the EU.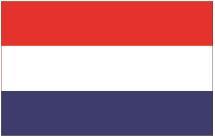 Netherlands
Number of dairy cows: 1,597,000
Production 2014/15: 12,040,000 (+0.4%)
Biggest Dairy Company: Royal FrieslandCampina
Best known for: Edam cheese
What's changed post quota?
The Netherlands is one of the countries to have seen a step-up in production in recent months, according to Bellamy.
How has this affected the UK?
Allen believes there is still latent capacity in the Netherlands following investment in new sheds. One possible consequence is a tightening of supplies of Dutch heifers to the UK as domestic producers seek to fill their capacity.
What else is going to change?
The Netherlands has historically been restricted by its quota and is likely to increase output, particularly if prices start to rise towards the end of the year. It too has been negatively affected by the Russian import ban and so producers will be looking for alternative markets for dairy products.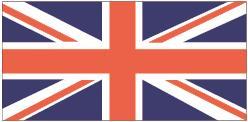 UK
Number of dairy cows: 1,817,000
Production 2014/15: 14,399,000 (+5.3%)
Biggest Dairy Company: Arla Foods
Best known for: Cheddar Cheese
What's changed post quota?
Despite the well-publicised impact of the low milk price on farmers, UK producers have upped their game in the run-up to the removal of quota with farming organisation DairyCo reporting that UK daily milk deliveries reached a peak of 44.8 million litres on the 26 April 2015 representing an increase of almost 1 million litres on the peak in 2014.
What else is going to change?
Wyke Farms MD Rich Clothier believes weak milk prices exacerbated by pressure from imports will result in smaller farmers going out of business and farm sizes getting larger. He also predicts further consolidation in the manufacturing sector with the big COOPs and EU dairy businesses getting bigger and starting to challenge the buying power of the multiple retailers. Clothier believes origin labelling on dairy products is crucial to the prosperity of UK businesses since there is a section of consumers who will actively choose to support British dairy.
Source: Dairy cow figures from Eurostat 2013; Milk production figures from DairyCo for the full year 2014 to 2015; *Estimated