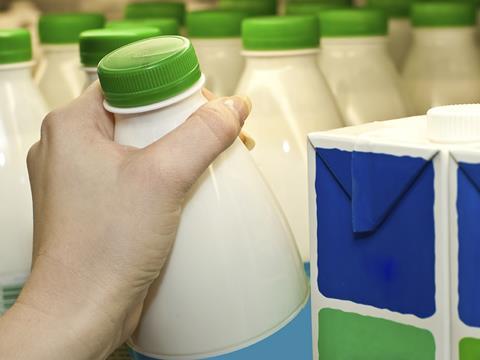 The government has rejected a call from MPs to extend the remit of the Groceries Code Adjudicator (GCA) to provide better protection for dairy farmers, insisting that supply chain concerns should instead be addressed through an "industry led" approach.
The Environment, Food and Rural Affairs (EFRA) Committee's report on milk prices, published in January, claimed adjudicator Christine Tacon's powers were "too restricted" to be of assistance to the majority of dairy producers and called for her remit to be extended to small-scale suppliers, whether or not they had a direct relationship with retailers.
In its official response, published yesterday evening, the government said it had no power to extend the GCA's jurisdiction, or conduct a statutory review of her "modus operandi," before 2016.
Insisting that an industry-led approach was the best way to address concerns, the government pointed out Defra had already set up a dairy sector group to look at contracts and build on progress under the existing voluntary dairy code of practice. "Its findings will be considered as part of the statutory review of the GCA in 2016," it said.
The government also stressed the GCA could launch an investigation and take evidence from indirect suppliers or third parties if there were "reasonable grounds for suspicion" of a breach of the Groceries Supply Code of Practice (GSCOP). "It is for the adjudicator alone to satisfy herself when there are reasonable grounds and whether to carry out an investigation," the government said in its response.
It added it recognised EFRA's "frustration" over delays to legislation that would give Tacon powers to fine retailers for breaching GSCOP, but assured this would change in April – when she would be able to impose a maximum penalty of 1% of UK turnover.
EFRA's report also called on the government to help the dairy industry tap worldwide export opportunities and press for country-of-origin labelling on dairy products.
In its response, the government said it would continue to work with industry to promote exports, with a focus on "the most lucrative opportunities" such as China and the US. It said it had raised the issue of country-of-origin labelling with the EU, which is due to publish a report on the feasibility of mandatory labelling soon.