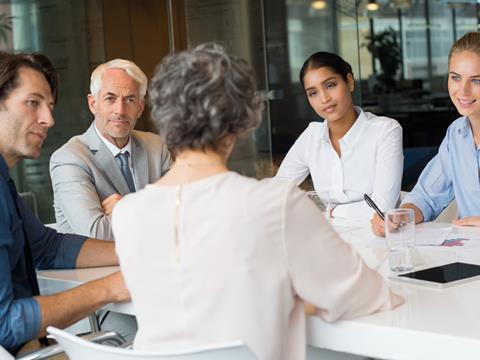 In the past month, two prominent hires by global institutions have made headlines. First came the announcement that BP was to hire its first black female CEO, as Priscillah Mabelane takes office as head of its Southern African division. Kraft Heinz followed with the reveal of its youngest-ever CFO. David Knopf, 29, will replace the 42-year-old incumbent at the beginning of October. Although youth is no guarantee of innovation, age is no guarantee of a steady hand - Kraft Heinz has turned to youth in a bid to resuscitate stuttering sales.

It surprises me that these hires are being treated as seminal moments by some sections of the industry press. It's certainly right to celebrate hires anywhere that mirror the increasing diversity and inclusiveness that is the hallmark of a modern, 21st-century society. I can't help but feel, however, that we should be further along - at a point where hires such as these are not newsworthy or regarded as a brand new phenomenon. Indeed, breadth of employee profile is a tenet that my company has been built on from its very beginning over 20 years ago, not a recently set precedent.
It will be a great day when diversity is freed from its stubborn association with those that possess differing physical traits. When I think of diversity in today's workplace, I think of one comprised of different characters with different skillsets. Diversity should be a term used only to highlight the differences in the content of someone's character, but this will not be the case while prejudice exists.

With my considerable experience in the recruitment sphere, I know that CVs and application forms are tiny prisms through which to view a candidate. I stress to my hiring managers that a tick in a box, whether it denotes grade achieved, gender or any form of personally identifiable information, is of little consequence until you look another in the eye and learn about the experiences that have led them to apply for a role.

Above all, we should feel fortunate to live in an epoch that makes pains to acknowledge and champion diversity. Regardless of age, gender, background, orientation - and often even the weight of your qualifications - the only thing that truly counts is the richness of experience that life has so far granted you.
Jonathan Fitchew is CEO of Pareto Law