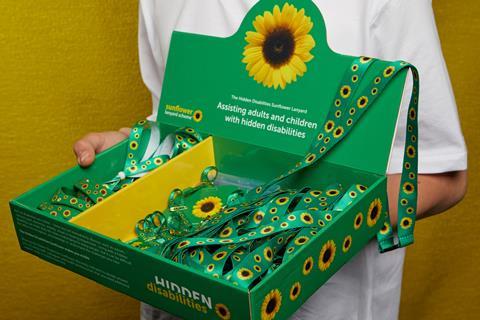 Booths is offering lanyards to customers with hidden disabilities.
The high-end grocer has introduced the initiative today as part of its ongoing endeavour to support staff and customers with disabilities.
Shoppers with hidden disabilities, including dementia, autism, visual or hearing impairments and anxiety, can opt to collect a complimentary lanyard in any Booths branch to discreetly signal to employees that they need additional support.
Staff can then provide extra help such as assisting with finding items, giving customers more time at the checkout or opening extra till lanes.
"It's vitally important to support customers who might find shopping a challenging experience at the moment," said Nigel Murray, COO at Booths. "The lanyard will enable our colleagues to identify and give additional help to customers requiring extra assistance. Booths are keen to support everyone in our stores and give them the warm welcome and service they deserve."
The move follows Sainsbury's and Tesco rolling out similar schemes in 2019.