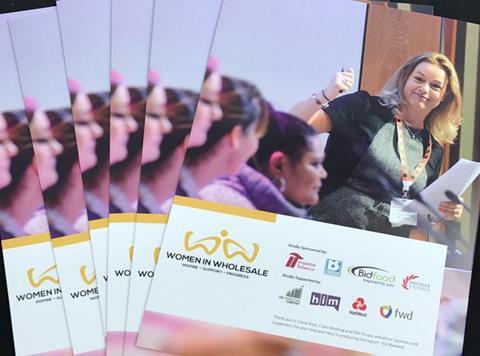 The FWD has beaten its target to reallocate half of its training bursary fund to women in order to address gender inequality in wholesale.

Of the £12,400 in individual grants handed out by the organisation from its Fellowship Fund in the past year, £7,240 went to female applicants.

The FWD made the pledge to hold half the fund exclusively for female applicants until 2018 at its inaugural Women in Wholesale conference last October in order to encourage more women to apply.

"The wholesale sector clearly has some talented and ambitious women who are dedicated to building a career in the industry. Our members have shown that they recognise that ambition and facilitate it through investment in career development," said FWD chief executive James Bielby.

"We're delighted that we've hit our target for a gender-balanced allocation of grants a year ahead of schedule, and I look forward to seeing this year's female bursary holders rise to senior positions within the wholesale community."

The Fellowship Fund provides part-funding for external career development, training and studying.

Last October, the FWD said it hoped the new approach would enable it to reach a 50/50 share of grants it gives to men and women by 2018.

Applications from women approved by the Fellowship Fund's trustees include courses in negotiation skills, workplace mediation and a post-graduate diploma in human resources.

Grants are awarded for a maximum of £2,500 and are match-funded by the applicant's employer, which must be an FWD member or Spar distributor.