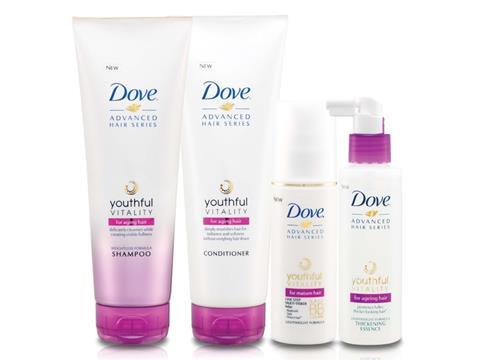 Unilever has extended Dove with premium haircare lines to add "a touch of luxury" and encourage shoppers to trade up.

The Dove Advanced Hair Series, rolling out now, comprises three separate ranges - Oxygen Moisture for fine flat hair, Youthful Vitality for thin ageing locks, and Pure Care Dry Oil for dull and dry tresses.

Each range comprises a shampoo and conditioner (rsp: £5.99/250ml) alongside styling and treatment products (rsp: £6.99) such as a root lift spray under the Oxygen Moisture banner and a blemish balm under Youthful Vitality.

A £2.5m marketing campaign kicks off in August and will include TV, print, sampling and digital activity.