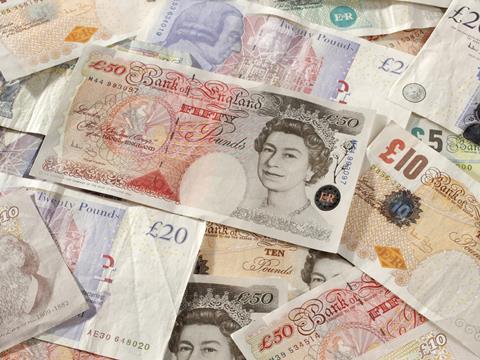 UK families have 10% more money in their pockets than this time last year, according to Asda's latest monthly Income Tracker.
In April, the average UK household had £187 a week of discretionary income, giving them an extra £17 to spend compared to a year ago. Families are benefitting from continued pick-up in wage growth, falling unemployment and the increase in free personal allowance that came in at the start of April.
Asda, however, said that falling inflation remained the most significant factor behind the rising spending power.
A typical basket of food and non-alcoholic drink is now 2.8% cheaper than last year, so too is the price of home electricity, gas and fuel. A 5.3% drop in the cost of air fares also helped tip the UK into deflation for the first time in 55 years last week.
The deflation has actually helped, not hindered, the UK's economic recovery, said Centre for Economics and Business Research economist Sam Alderson.
"Negative inflation is largely expected to be temporary," he explained. "As such, the significant increases seen in household spending power should provide the economy with a major boost in 2015."
Despite being financially better off, Asda president and chief executive Andy Clarke said customers were still "battle scarred," and were choosing to save rather than spend on extra treats.
The findings come as Nielsen's UK Consumer Confidence Index hit 97 in Q1 2015. Although a score under 100 indicates a degree of pessimism, the last time the index was higher was during the boom times in Q1 2006 (101).
And the proportion of consumers willing to spend money is at the highest level on record. The proportion of UK consumers who feel that now is a good time to make purchases was up 3 points to 45%.
Also at a 7.5-year high was the proportion of people feeling positive about their job prospects (45%) and personal finances (50%).
"Whilst the majority of people are still cost-cutting, perhaps habitually now, wages for others are rising faster than household expenses," said Smith. "This is leading to more optimism about their future spending, so we expect to see confidence continue to rise in 2015."