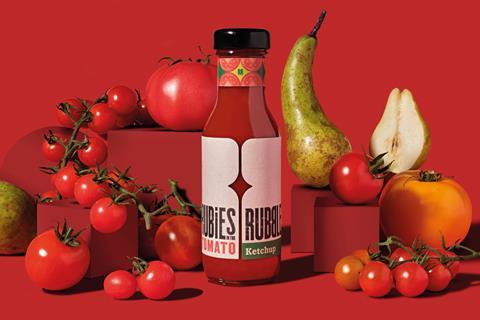 Fmcg businesses have expressed concerns regarding the government's furlough scheme, with many worrying they will have to front the April wages on furloughed staff causing cashflow pressures.
The Coronavirus Job Retention Scheme (CJRS) – allowing firms to furlough employees with the government paying cash grants of 80% of their wages up to £2,500 – opened for applications this week.
Around 140,000 UK firms applied on Monday – the day of its opening – with one million workers placed onto the scheme, backdated to 1 March and running until the end of June.
Chancellor Rishi Sunak said it would take around six days from the application to receive the money, but food and drink companies were sceptical about this timing.
"Sunak said it would take about a week to process applications, which I do not believe will be true," said Olly Hiscocks, founder of Olly's Olives.
"Everybody has had to pay people that were furloughed in March two months worth of wages already, and then they will hopefully start getting the payment back at the end of this month.
"So, there is a cashflow hit there for sure."
Grocery and restaurant business Itsu has had to furlough 1,145 employees – or 99% of its restaurant business – while Itsu Grocery staff remained on payroll.
The business has submitted its application to the scheme and said it did not encounter any issues, with the process being "relatively straightforward".
Founder Julian Metcalfe told The Grocer he was not confident Itsu would receive the money ahead of April's payday and, having had to pay out three weeks of weekly payroll already, adding this week and month – amounting to millions of pounds – would lead to cashflow shortages.
"We are nervous that the system crashes or exception reporting in the system throws out our claim," he said.
"Although we are certain we have done everything right, the rules are complex."
Metcalfe added: "Six weeks ago our business was planning in 2020 to open 10 stores in the UK, growing our presence in the US and launching our first store in Europe.
"Fast forward six weeks and we've closed our doors, furloughed 99% of our people but paying them before the government support has come in and having to figure out solutions for how we can look after our stakeholders and continue to do the right thing, whilst we consider what is bound to be a couple of years of the most difficult trading period in our 20-year history."
Condiments startup Rubies in the Rubble had to furlough over half of its employees, as 80% of its revenues came from the – now shut – hospitality sector.
The business has submitted an application for the scheme, but was "working under the assumption that the cash won't be available until May", said COO Nish Fatania.
"When a system is set up at pace, there is always the risk of things not working quite as they should off the bat," he added.
"Our main concern is the ambiguity over not knowing how long the support will last."
As a large portion of its sales comes through restaurants, pubs and hotels, Fatania said the business hopes the scheme "will continue to run until the hospitality industry is trading and not until offices reopen".
Like Itsu, Rubies in the Rubble would front employees' pay if the government money does not reach the business ahead of April's payday, he added. The company raised investment last year, so, "thankfully", it had "cash at hand".