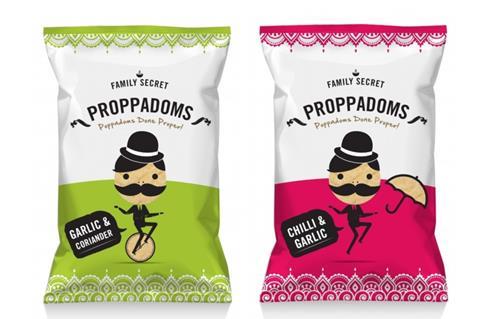 Food and drink SMEs were among the hundreds of thousands of businesses rushing to apply for the latest available government aid, in a desperate attempt to survive the coronavirus pandemic.
The Bounce Back loan scheme, providing 25% of turnover up to £50k, opened on Monday this week (4 May) with over 110,000 applications submitted within hours of its launch.
This trumped the total number of applications received under the much-criticised Coronavirus Business Interruption Loan Scheme (CBILS), which with its stringent eligibility criteria received just over 50,000 applications since launching at the end of March.
Unveiling the Bounce Back scheme last week, Chancellor Rishi Sunak promised it would provide no-fuss access to 100% government-backed financial support with just one simple form to fill in.
Despite many food and drink businesses telling The Grocer the application reserved "no nasty surprises", companies banking with NatWest struggled to submit the forms as the lender required an initial application to be submitted to apply for the scheme before giving access to the official application form.
Kris Ingham, founder of Rejuvenation Water, applied at 9am on Monday morning and was left awaiting further instructions until the next day, when he then managed to successfully get through to the official application form.
Also a NatWest client, Family Secret co-founder and MD Sunny Mudhar said access to funds was "crucial" for the business at this stage.
He applied for a £25k loan to see the business through the next few months of trading. After completing the first step of the application he was told he would receive an email detailing the next steps, which by Tuesday morning had not yet arrived.
The company makes cooking sauces inspired by Mudhar's travels with his wife, as well as snack boxes. The snack division, which was due to launch with Jet2 airlines and EasyJet, lost all business overnight, but cooking sauces sales have gone up since the lockdown as consumers look for more exciting home cooking ingredients.
"We are growing, and we need cash to grow otherwise we will go under," Mudhar added.
"We have got the sales coming in but to sustain our current level of business we need money to help us buy more stock."
Meanwhile, businesses banking with other lenders had already received formal confirmation of the loan within hours of applying.
Santander clients Ajay Sabharwal, chief foodie at Indian food truck Banjaraa, and Peter Lever, sales agent at Steriloc, described the application process as "very straightforward".
Lever, who applied early in the morning and by the afternoon had received confirmation and signed the forms, added: "It is all done online. The only financial question was turnover during 2019 so that they can base 25% of that as your loan amount."
According to banks' official figures, Lloyds had received 17,000 applications by midday, Royal Bank of Scotland, which includes NatWest, 22,000 by 2.30pm and HSBC 34,000 by 4pm.