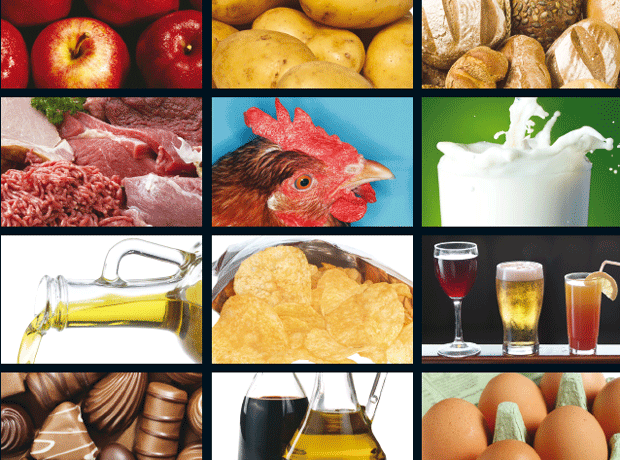 The continuing highly competitive nature of the retail market and the influence discounters are bringing to bear has been brought into sharp focus with the latest data on February's retail sales.
The data from the Office for National Statistics (ONS) published today [Thursday], shows average store prices, including petrol stations, fell for the eighth consecutive month – down 3.6% in February compared with the same month last year. The ONS said this was the largest year-on-year fall since consistent records began in 1997.
Ian Geddes, UK head of retail at Deloitte described the figures as "solid" rather than "spectacular". "Given the strengthening of the UK economy and the fact that many consumers now have more money in their pockets, we might have expected more.
"However, low inflation across the market and record deflation in the food sector, combined with the falling cost of oil and other commodities and the strength of the pound have continued to hold back growth," he said.
He added that competition in the grocery sector competition continued to intensify as some of the leading players sharpened their pricing strategies to better compete with the discounters.
The lower prices appear to have persuaded people to shop more, as the amount spent in the retail industry climbed 2.2% last month year on year, and 0.3% compared with the previous month.
Non-seasonally adjusted data shows that the average weekly spend in the retail industry in February 2015 was £6.6bn, compared with £6.5bn in February 2014 and £6.5bn this January. Volumes also climbed in retail overall, up 5.7% on the same month last year.
This was the 23rd consecutive month of year-on-year growth and the longest period of sustained growth since May 2008, when there were 31 consecutive periods of growth.
Phil Dorrell, director of consultancy Retail Remedy, said the data showed that retail sales were gaining "an unstoppable momentum" as consumers continued to grow in confidence.
"The grocery market, in particular, is brutally competitive at present. The result is that the pound in people's pockets is going further than it has for a long time," he said.
"For average store prices to have fallen by 3.6% last month relative to a year ago, the sharpest fall since records began, underlines why consumers are feeling so confident."