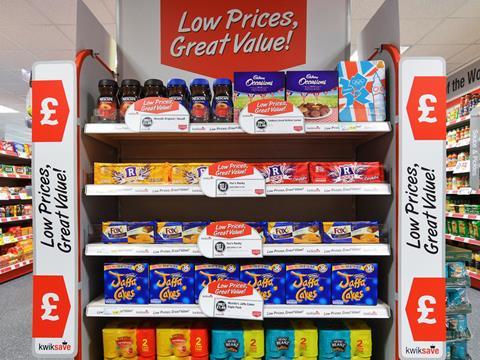 Food in UK stores reported the first inflation figures since August 2015 at 0.1%, the BRC-Nielsen Shop Price Index has reported.
This is compared with deflation in December and November of 0.3%. Non-food deflation remained at 3% for the second consecutive month.
January marked the 33rd month of falling shop prices and the 34th month of non-food price drops. Overall the report revealed year-on-year deflation of 1.8% in January, compared with the 2% decline recorded in December.
"Shop prices fell by 1.8% last month compared to January 2015 as a result of continuing intense competition and retailers' ongoing investment in price. This is in line with what we have seen over the last 12 months," said BRC chief executive Helen Dickinson.
"Food prices increased by 0.1% compared to the 0.3 per cent drop in December, marking the first rise since August 2015.
"We will have to wait for next month's figures to see whether this is a one-off blip or whether after a sustained period of price falls food prices are beginning to stabilise.
"Higher levels of consumer confidence are currently translating into other parts of consumer spending – in leisure, entertainment and eating out - rather than into shopping which is providing the backdrop to a tough trading environment for retailers but great news for shoppers."
Mike Watkins, head of retailer and business insight, Nielsen, added: "Sales momentum in January has been slow for some retailers with shoppers seeking out the best prices online and in store and this competition is helping keep non-food shop prices lower than a year ago. Many seasonal lines have also come off promotion which will have moved food prices upwards a little, but there is still no general upward pressure on prices, despite recent currency appreciations.
"Looking ahead, we expect overall shop price deflation to remain broadly unchanged for next few months."