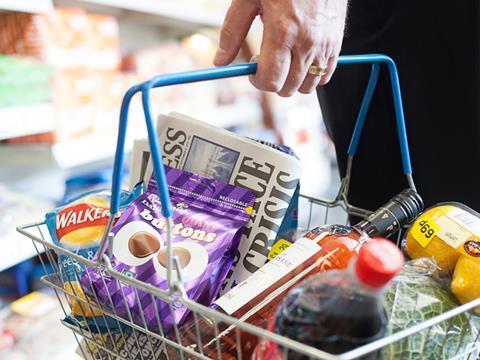 The late August Bank Holiday and strong sales of furniture and clothes boosted the retail sector in September - but food sales are falling significantly as price wars and deflation continue to bite.
This is according to new figures from the British Retail Consortium-KPMG Retail Sales Monitor (RSM), which showed on a three-month basis from July to September, total retail sales grew by 2.2% compared to the year-ago period, with non-food - notably furniture and clothing - charging ahead at 3.1% on a like-for-like (LFL) basis.
But while sales of non-food items continue to grow, food sales have dropped as a result of the ongoing supermarket price war, falling by a steep 1.4% in LFL terms during the past three months.
Food retailers have also been hit with low inflation rates and in fact, new figures released today (13 October) shows the UK inflation rate has again turned negative, as inflation (measured by the Consumer Prices Index) fell to -0.1% in September.
"There is still a demonstrably competitive market where deflation remains prevalent," said Shore Capital analyst Clive Black in response to the figures. "As such, managements are toughing it out but doing so in a rational manner to our minds, which may be lifting investment sentiment to the sector."
Black he backs up this assertion by noting Asda's "robust margin performance in 2014", as well as Sainsbury's upgrade to guidance and Tesco's "seemingly gradual approach" to price value enhancement - although he found its new Brand Match scheme revealed yesterday (12 October) "uninspiring".
Overall however he said Shore Capital "are a little less bearish on the grocers" because of the price wars and continuing deflation.