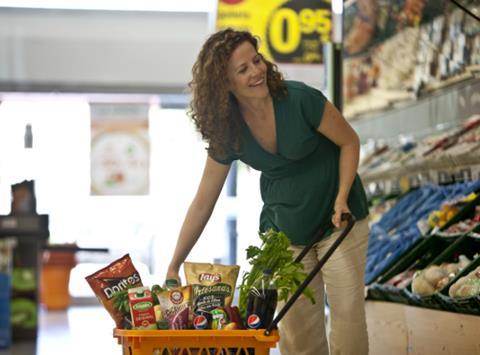 Food bucked the declining retail trend by increasing sales by 3.2% on a like-for-like basis over the three months to May, the BRC - KPMG retail sales monitor has revealed.

This is the strongest three-month average since February 2012, excluding Easter distortions. Sales were up 4.3% on a total basis.

The monitor said that this brought the 12-month total average growth to 2.2%, the highest since January 2014.

The report also revealed that in the four weeks from 30 April to 27 May 2017, UK retail sales decreased by 0.4% on a like-for-like basis from May 2016.

On a total basis, sales rose 0.2% in May, against a growth of 1.4% in May 2016. This is the lowest since January, excluding Easter distortions, and below the three-month and 12-month averages of 1.9% and 1.2% respectively.

Over the three months to May, non-food retail sales decreased 0.3% on a like-for-like basis and increased 0.1% on a total basis. May's total non-food performance was the worst recorded since May 2011.

"Underneath the headlines, there's continued variation in the performance of food versus non-food products, as sales performance of the two become increasingly polarised," said Helen Dickinson, chief executive of the BRC.

"Food sales, albeit positively distorted by inflation, continue to see annual growth, while in non-food categories, which are predominantly capturing discretionary spending, retailers find themselves having to compete even harder."

She said that the sales slowdown was indicative of a longer-term trend in the decline of consumer spending. This is due to household budgets becoming squeezed by inflation.

Paul Martin, UK head of retail at KPMG, said: "The impact of inflationary pressures on the nation's purse continues to play out in this month's figures, with shoppers evidently spending more on food and drink than on non-food purchases.

"With inflation continuing to rise and wage growth stagnating, consumers are starting to feel the pinch - although the highly competitive nature of the UK grocery market continues to play out in the consumer's favour."

Meanwhile, Joanne Denney-Finch, chief executive of IGD, said that while food and drink sales were strong they were not "reaching the heights" of average growth from the previous two months.

"This was mainly attributable to inflation combined with warm weather in the run-up to the late May bank holiday. The sustained sunshine saw beers, wines and spirits enjoy double-digit growth," she said.