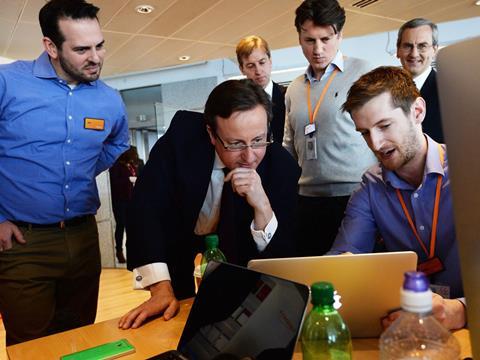 Industry reactions
Phil Mullis, Head of Retail and Wholesale at top-20 accountancy firm, Wilkins Kennedy
"Small scale shops are leading growth on the high street, experiencing an 8.1% rise in sales since 2013, compared to a 2.6% rise from larger retail businesses as people's shopping habits change. No longer are the extensive warehouse-style supermarkets catering for the time-poor shopper that needs to nip in for a quick meal after work or evensong.
"The trading hours could create a U-turn in shopper behaviour as consumers choose to shop for longer at the larger stores to benefit from lower prices over the independent convenience stores.
"The truth is, consumers can only consume so much – will we spend more because the stores are open for longer? It's unlikely, but the chances are the independent stores will stand to lose out in the longer term."
Julie Carlyle, Head of Retail at EY
"We live in a world where consumers demand convenience at all times and this forms part of a wider trend where consumers expect seamless flexibility across multiple channels.
"Retailers need to ensure that their opening hours are reflective of the changing demands from consumers so any move to extend opening hours on a Sunday will help retailers fulfil this need. However, this change will inevitably bring extra burden to retailers at a time when margins are already under significant pressure from the rise of discounters and online outlets."
Dr Helen Meese, Head of Engineering in Society at the Institution of Mechanical Engineers
"There are some welcome proposals in this Budget, but Government needs to go much further if it wants to secure the country's skills, economy and NHS.
"The introduction of the revised Vehicles Emissions Duty will help secure a sustainable method to fund the UK's road network, the increase in the Annual Investment Allowance is a welcome legislation for SMEs and plans to increase the number of apprenticeships by 3 million via a levy to large companies could also help boost skills.
"However there is a need for Government to show clearly how it will ensure that these apprenticeships will meet the high standards needed in engineering. The Government should also look at ways companies can use this apprenticeship levy to support their supply chain and SMEs.
"The UK's skills shortage is one of the most critical issues facing the country. Without engineers we have no hope of making the large infrastructure projects needed in the energy, transport and health sectors a reality.