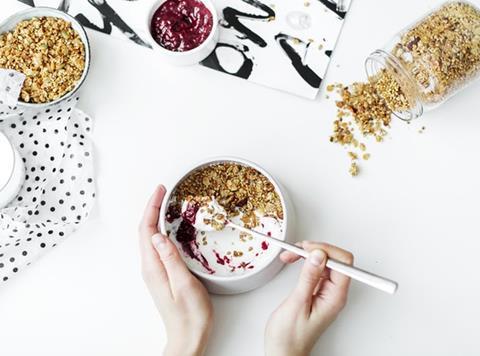 Sometimes I think it would be much easier to make cheap, junky food and sell it by spending a fortune on advertising. Then I sigh, get over myself and remember that the whole point of starting Rude Health was to make food as healthy as it is tasty.

Maintaining that quality of nourishment and flavour is a constant challenge. The food itself faces relentless price pressure - this week we had to accept that using olive oil (not a cheaper oil) in a cracker hikes the cost to us, by 5%, pushing the price dangerously close to a round-pound barrier. This is a common whinge - it's perennial and pointless, so I'll stop now. Olive oil it is.
The surprise is the challenge of communicating quality in the world of healthy food. A world in which the expectation is for a free-from message. I don't know why I'm surprised when I grew up with the background dirge of the low-fat diet message followed by a series of miracle weight loss diets - cabbage soup, anyone? But the free-from message is now so strong that it's drowning everything else out. It goes like this: free-from equals good and the original ingredient or food group is bad, whether that's gluten, dairy, fat or sugar.

Because we make dairy-free drinks, some of our consumers assume we are anti-dairy. I understand why - we are bucking a huge trend, albeit accidentally, but we need to get our message across so that they don't feel tricked when they discover that we aren't anti-anything. We started ranting about it 10 years ago and have never stopped, but having realised that not everyone likes to be ranted at, we've recently hosted panel discussions and tastings of dairy and their non-dairy equivalents, to bring the two worlds together in the food version of a truce. Next we're taking it straight to our consumers and are revamping all our packs.

An unexpected side-effect of this was that a recent delist of one of our foods from a free-from section hasn't made me too miserable. As consumers get more anxious about what not to eat, I'm comfortable with our foods being mostly in the main aisles where they aren't defined by what's not in them. If you'd told me a few years ago that I'd be happy about a delisting, I would have thought you were the kind of lunatic that eats low-fat yoghurt.
Camilla Barnard is co-founder and brand director of Rude Health