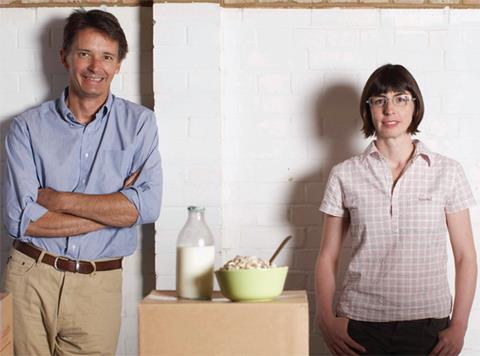 I'm sure there's a business aphorism about the value of seeing challenges or problems as opportunities. I've found it's also the case that every opportunity brings its own challenges or problems.

Currently export is going really well for us, which is great. But it brings a pile of questions with it: none critical, just more stuff to consider.

There are the obvious logistical headaches of customs forms and international shipping, and there are the less obvious requirements, such as multilingual packs. We spent a year rebranding in 2013, and squishing three or four extra languages onto a carefully designed pack feels like an act of vandalism. But to create extra packs is a big deal. The potential for shipping the wrong packs is so high it's almost inevitable and we'd end up holding a lot more packaging stock. We've already got more than 60 SKUs, so creating an international pack for each would be a lot of extra boxes and cartons.
Packs are our main form of customer communication. Almost as important are PR and social media. International social media accounts are our next challenge.

Keeping the brand message clear and consistent is something we are still working on in the UK. When we started Rude Health I thought everyone British would understand the meaning of being in rude health. It turns out only about half do - which is still 100% more than anywhere else. Trying to get that message across in other languages is next-level difficult. And trying to get it across with our tone of voice and an on-brand look and feel in languages we don't speak is not possible. It might work, but we can't tell.

Those are a couple of the customer communication issues from a brand point of view. Internally, we can't rely on spontaneous open office discussions anymore, because they won't hear us in the Amsterdam office. We have to be more organised and ensure the results make it across the Channel regularly and reliably. This is turning out to be an excellent discipline, forcing us to think, slow down and explain our workings. It is helping us shape the business as it grows. So though it's extra work, this bit of the international challenge is creating its own benefit. I'll stop now before I end up with the same ghastly positive aphorism I began with.
Camilla Barnard is co-founder and brand director of Rude HealtH