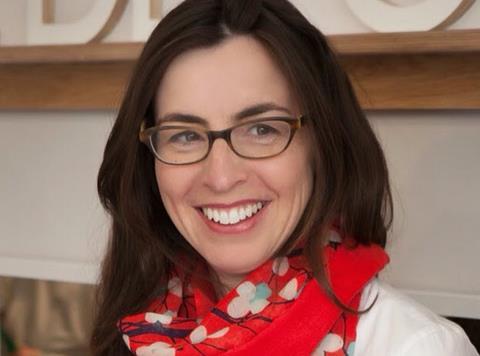 We are the little guys in this magazine, but this month I don't feel so small. I feel as though we are part of a food revolution that's happening, right now. And it's massive.

The explosion in food startups has been happening for a while; we have noticed that all our brand partnerships and collaborations are with much newer and smaller brands because we share food values, and consumers.

What really made me notice the scale of growth in start-ups was being on an advisory panel for new businesses at Bristol Food Connections, and helping a new London business.

Delving into markets that Rude Health isn't directly involved in has really brought home just how many small businesses there are. And - this is the revolutionary bit - now they're all about the food, not about finding gaps in the market that can be filled then sold on, or flipped, or copied for years and years.

We have often felt like a lone voice ranting and raving about food, rather than targets or three-year plans (we did have them but they weren't and aren't the heart of what we do), and I'll never forget the first meeting where the buyer listed Rude Health cereals without tasting them.

Now we have found an army, or choir, of similar such voices.

I have been trying to think of a type of food or drink that doesn't have any exciting new start-up businesses making waves, and I can't, whether it's gourmet doughnuts, healthier sodas, nutritious babyfood, exotic tea or single estate dairy. I haven't seen anything like this variety in the 10 years we've been in business.

What makes this boom a revolution is that it's happening at the same time that some of the traditional businesses are really struggling. Take breakfast cereals as an example. Now that we are as likely to eat avocado on toast or porridge on the go instead of a traditional cereal, the established brands are finding it hard to keep up with what people want, to innovate and to be where the consumer is. It's this change in consumer behaviour that suits the small, innovative brands, who know their niche, know the trends and consumers, because they live and breathe them.

In short now is a fantastic time to be a food business that's all about food.
Camilla Barnard is co-founder and brand director of Rude Health