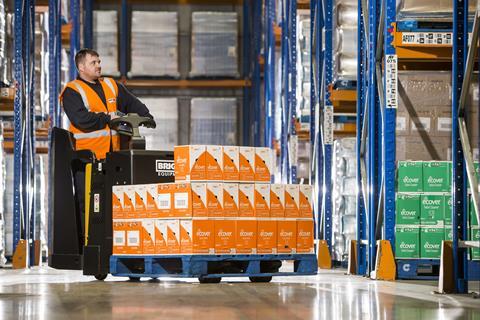 Bibby Distribution has claimed "phenomenal" environmental results from improved warehousing practices as part of its Road to Zero strategy.

The strategy aims to create zero harm, zero waste, and zero environmental impact from its operations.

The Bibby Line division attributed a 10% cut in its net carbon emissions over the past five years to proficient driving and fleet investment.

It has invested in "enhanced" driver training, new and more economical vehicles, fewer empty-trailer runs, energy-saving lighting and electric materials handling equipment (MHE).

Tailored driving programmes had helped eliminate inefficient practices such as engine idling or harsh braking - cutting fleet carbon emissions, while also reducing Bibby Distribution's accident rate by 14.7% over the past year, the company said.

Andrew Mawson, Bibby Distribution head of safety, health, environment and quality, said the business had looked across the board at all the different ways it could reduce its environmental impact.

"Our drivers are playing a significant role through improved vehicle operation, our fleet is the most efficient we've ever had, and we've reduced empty runs by 40% each month," he explained.

The third-party logistics company's warehouse emissions have plunged 60% since 2014 after the company introduced ultra-efficient smart LED lighting at sites in Avonmouth, Biggleswade, Bury, Corby, Scunthorpe and Wakefield, and investment in electric MHE.

"In our line of work it isn't easy to reduce our carbon footprint, but we're determined to do so because it's better for the environment, and also improves the safety of our operations," said Mawson.

Bibby Distribution operates from 90 locations across the UK and manages two million sq ft of warehousing.