We set media agency Starcom a challenge to redesign packaging for some of the biggest brands and high street chains and make it plastic-free. Here's what they came up with: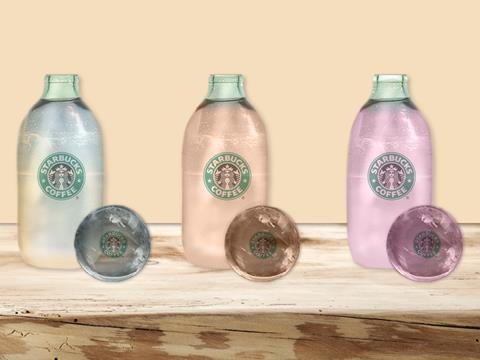 Starbucks' edible seaweed bottles
Starcom has taken what it calls a "people-first approach to establish what people will enjoy and talk about", and its Starbucks bottles certainly fit the bill. Reasoning the chain wouldn't do sustainability by halves, Starcom chose "state-of-the-art liquid packaging technology to create 'edible bubbles' to host all Starbucks' cold drinks." These bubbles, made from a natural seaweed extract, are either bitesize or large bottles with a reusable cap. Once filled and sealed, "the product will fully biodegrade in four to six weeks if left unconsumed," explains Starcom. "Rather than made to order, it would be more efficient for these drinks to be pre-packed so that not every restaurant would need the equipment, and the cold Starbucks bubbles could be sold in stores."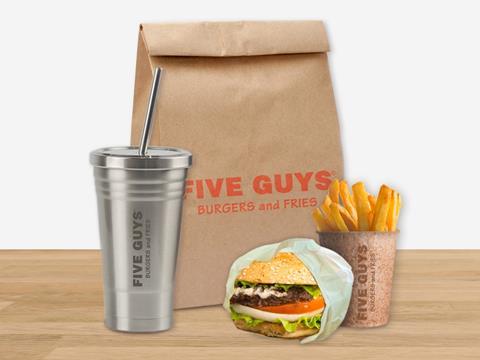 Eat the wrapper after your fries at Five Guys
The foodservice industry quickly eliminated plastic straws and cutlery. But where else could coffee shops and fast food outlets ditch single-use plastic? Starcom has reimagined a Five Guys feast where even the packaging is edible (well, most of it). Along with a reusable stainless steel bottle for the brand's infamous drinks machine, which serves over a hundred varieties, Starcom has designed new brown recyclable bags that can be printed with soy ink, "a more cost-effective and heat-resistant equivalent to regular petroleum-based ink". New edible seaweed burger wrappers and edible wafer paper cups for fries have also been created, which "could either be eaten or thrown away with regular food waste".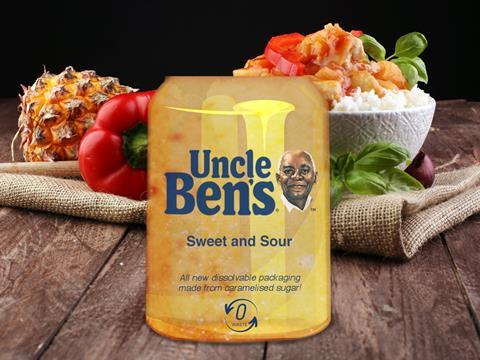 Uncle Ben's caramel jars
"One of the biggest sources of plastic and glass waste is sauce," says Starcom. "And whilst glass is considered to be better for the environment than plastic, glass creates more pollution in its creation and is more expensive to recycle. So, finding a solution would be beneficial in the long-term as well in the present." With this in mind, Starcom has transformed the jars of sauce heavyweight Uncle Ben from glass to caramelised sugar, giving its Sweet and Sour sauce a complete makeover. "The great thing about this packaging is that once you've broken open the sauce, perhaps on the side of the pan like an egg, the packaging actually dissolves in hot water and can therefore be safely disposed of down the drain," says Starcom, eliminating waste.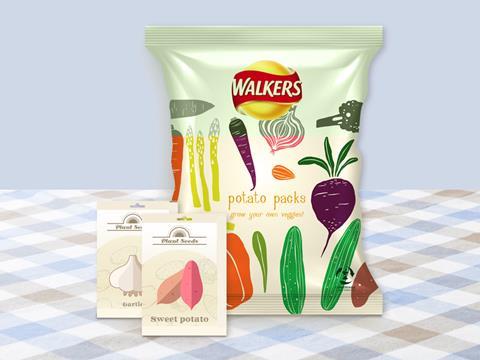 Walkers potato packs
Walkers has come under heavy scrutiny for its non-recyclable packaging, as the largest brand within its category. And though Starcom says the crisps manufacturer is "a great British brand, using potatoes from over 80 farms across the UK", the design agency says it could "up the ante and use its packaging to make British soil even stronger".
So Starcom has created 'potato packs', which it says are a "double whammy". "Not only are they made of compostable material that disintegrates within two weeks, but each packet also contains a pack of potato seeds, or a different vegetable, so consumers can start to forge their own vegetable patches in their own gardens, saving consumers money in the long run."