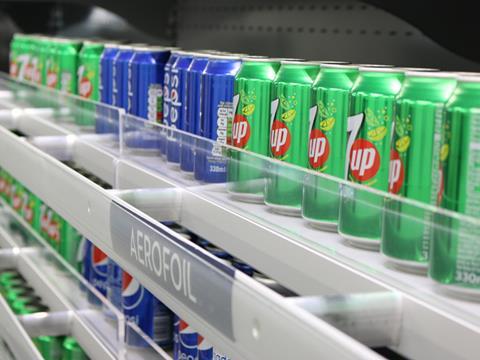 M&S is to roll out energy-saving devices for its fridges to reduce its energy consumption and environmental footprint.

The upmarket retailer will slot the devices, developed by Aerofoil Energy, into its open-front refrigeration cabinets in stores.

The devices use aerodynamics to guide cold air down the front of the fridge so it can be recirculated rather than pushed into the aisle. Aerofoil Energy said the devices are similar in appearance to the rear wing of a Formula One racing car.

M&S has introduced the technology to cut the amount of cold air it loses from its in-store chiller units, lower its energy use and carbon emissions, and have warmer aisles in stores for its customers.
This comes as part of M&S's pledge to become more environmentally-friendly and a zero-waste retailer by 2025, which has led it to switch single-use plastic cutlery to wooden versions, launch a range of beers and ales made from surplus bread, and replace plastic straws with paper ones in its cafés.

"We're excited to be collaborating with Aerofoil Energy to reduce the energy consumption and environmental footprint of our stores," said Ian Moore, M&S head of development. "The technology will also help us offer a better shopping experience for customers by improving the temperature in our aisles."

Aerofoil Energy CEO Paul McAndrew added: "Aerofoil Energy is delighted to be working with such an internationally iconic brand in food retail as M&S. The whole design process required close collaboration from the Aerofoil team with M&S to arrive at the most favourable and energy-efficient solution."