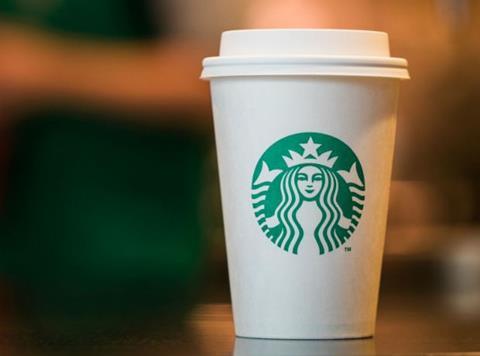 Starbucks has launched a $10m investment programme to accelerate the development of a fully recyclable compostable cup.

The coffee giant is launching the NextGen Cup Challenge to explore how best to divert cup waste from landfill, whether that be by composting cups or recycling them to make new cups, napkins or even furniture.

Starbucks will collaborate with sustainable investment company Closed Loop Partners and its Center for the Circular Economy to establish a consortium to award grants to entrepreneurs working towards more sustainable cup solutions. It will also encourage industry participation in the initiative.

"Our store partners proudly pour sustainably sourced coffee in our 28,000 locations around the world, but everyone wants to take our ability to serve it sustainably to the next level," said Starbucks global social impact VP Colleen Chapman.

"No one is satisfied with the incremental industry progress made to date, it's just not moving fast enough. So today, we are declaring a moon shot for sustainability to work together as an industry to bring a fully recyclable and compostable cup to the market, with a three-year ambition."

Closed Loop Partners MD Rob Kaplan added: "Through this partnership, the challenge will enable leading innovators and entrepreneurs with financial, technical, and expert resources to fast-track global solutions, help get those solutions to shelf, through the recovery system and back into the supply chain."

"We want to make sure this technology is available to everyone because it's the right thing to do," said Starbucks packaging research and development director Andy Corlett.

"The idea of environmental sustainability in packaging is not just a Starbucks issue. It's a global issue. Anything that gets us closer to that goal is not something we want to keep to ourselves."

This comes as Starbucks' research and development team initiates a trial of new bio-liner made partially from plant materials for its paper cup. The internal trial is expected to last for about six months and will test for safety requirements, quality standards and environmental impact.

This is Starbucks' 13th internal cup test over the past year as it strives to deliver a more sustainable solution.

These latest developments follow the launch of a three-month trial of a 5p disposable cup charge across 35 London stores last month.

Starbucks currently accounts for 1% of the estimated 600 billion paper and plastic cups distributed across the globe annually.