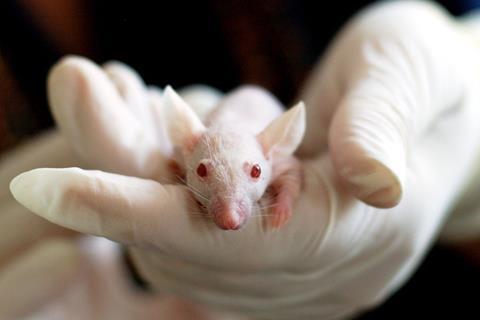 A record 500,000 people have signed up for Veganuary this year, double the number that tried eating only vegan food just two years ago. Of that number, 125,000 people to make the pledge are from the UK, and it's been exciting to see supermarkets rushing to embrace the event and encouraging more people to give it a try.
One of the reasons for Veganuary's soaring popularity is the number of different motivations people have for trying it. There is now widespread acceptance that we need to reduce the amount of meat in our diets for the environment, and many experts believe a plant-based diet is the single biggest way to reduce our environmental impact. There are also many health benefits of eating less meat, particularly red and processed meat, which are linked to heart disease, strokes and diabetes, which place a huge strain on public funds.
For many people, however, animal protection is still a major reason for choosing to go vegan. Britain has a long-held reputation as a nation of animal lovers, and perhaps unsurprisingly, the UK's purchase and consumption rates of many vegan alternatives for milk, cheese and meat are the highest in Europe.
As momentum grows among consumers trying a plant-based diet, some may also be interested in trying a cruelty-free lifestyle too. Sadly, the most recent statistics show that from 2015 to 2017, the UK conducted the highest number of animal experiments in Europe. In 2019, 3.4 million animal experiments were completed in the UK. While many of these are conducted in universities, often funded by taxpayers, it is still the case that animals suffer and die in tests for ingredients used in everyday consumer products, including household and garden products.
Over the past 30 years, there have been significant developments in the replacement of tests on animals. Non-animal methods have been developed that can now replace wholly, or at least in part, a number of animal tests across several product sectors. The law in the UK and Europe says that governments must not authorise the conduct of an animal test if another method or testing strategy for obtaining the result sought is recognised. However, this is not always adhered to, such as with botox testing, for example. Mice are still being used in botulinum toxin tests even though there is a recognised cell-based test that could and should be used instead. The mice are injected with the botox. Over the course of three days, they will become increasingly paralysed. Half of the mice will die. Any that survive are killed.
Much like Veganuary, there isn't just animal protection to consider. It is also the case that animal-free testing methods are often cheaper, faster and more accurate than the animal tests they replace. However, for a number of reasons, replacing animal testing is taking much longer than it should, including lack of enforcement by the authorities and lack of investment. This needs to stop now, not just in the interest of animals, but also in the name of better science and products.
But we can all make a difference. An easy way is to check the packaging for the Cruelty Free International Leaping Bunny logo before you consider selling cosmetics, personal care and household brands to know when brands are doing everything they can to end animal testing. You can also use our cruelty-free product search tool. It's the best assurance that a company has made a genuine commitment to help end animal testing once and for all.
Co-op, for example, has long-campaigned against animal testing and was the first major UK supermarket to move its entire own-brand toiletry and household product ranges to our Cruelty Free International Leaping Bunny standards. The supermarket is now also adding 18 new lines to its Gro range focused on meat and dairy-free foods.
Let's hope others follow suit to help make sure we're all living a cruelty-free lifestyle this January and beyond.