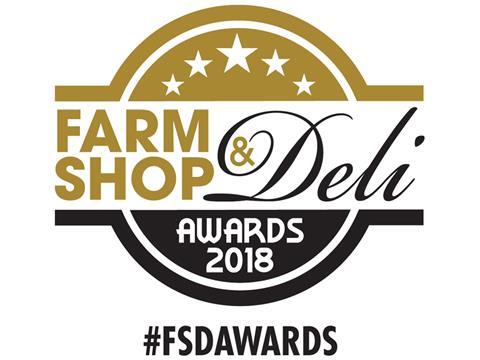 Consumers can now vote for their favourite retailer in the 2018 Farm Shop & Deli Awards.

From now until 31 October shoppers will be able to pick their preferred retailer among the entrants to the awards, and their votes and comments will go a long way to helping judges select the ultimate winners.

"The Farm Shop & Deli sector continues to grow in size and importance, as do these awards, which crucially acknowledge the finest in the field, in both retail and online," said judge chairman Nigel Barden. "They also help consumers track down the finest out there, as these talented retailers continue to push the boundaries."

To cast their vote consumers can head to farmshopanddelishow.co.uk/awards. Each voter will be eligible to win a hamper of luxury goodies from Fortnum & Mason.

The deadline for retailers to be among these entrants is fast approaching too, with entries open until 30 September. Free to enter, the awards will see expert judges from across speciality retail, fine food and the media analyse the product knowledge, initiative, innovation and community involvement of each retailer. In this process the quality of feedback from consumers will be prioritised over the quantity of votes when reviewing category entries, and the judges will also conduct secret visits to see the retailers in action later this year.

Now in its fifth year, the Farm Shop & Deli Awards has nine regional accolades and 12 award categories across the sector.

Winners of the regional rounds will be announced at Birmingham's NEC on 16 April 2018, and all will have the chance to win the title of Farm Shop & Deli Retailer of the Year and the opportunity to be profiled in The Grocer magazine.