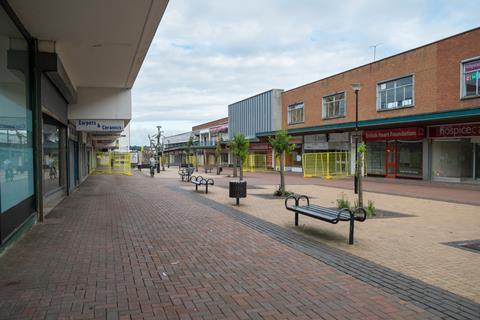 Figures from PwC and the Local Data Company show the number of shop closures has reached a record high. Sixteen a day shut their doors in the first six months of 2019 – 1,234 net closures (The Times £). Retailers are demanding urgent government action to help struggling high streets (The Guardian). PwC said there had been no let-up in the changing ways people shopped and the cost pressures affecting high-street operators (BBC).
Wolverhampton's city centre has been harder hit than most towns but as the chains quit, many local shops are thriving (The Guardian). PwC and The Local Data Company figures show Wolverhampton suffered a net decline of 13 stores in the first half of the year. Patisserie Valerie and Icestone Gelato are among those to have closed.
Can the corner shop survive, asks The Telegraph, which notes there are more than 46,000 convenience store, which employ about 365,000 people and turn over £40bn a year (Association of Convenience Stores).
Allan Leighton, chairman of Co-operative Group, and former Asda chief executive, has been appointed chairman of C&A which operates more than 1,500 stores across the world (Financial Times £).
Hilton Food Group reported a 10.6% hike in pre-tax profit in the first half on revenue up 5.6% to £912.1m. It said this was helped by higher contributions from its UK meat business and fish and seafood supplier Seahill. Its acquisition of a 50% stake in Dutch vegetarian product company Dalco earlier this year also helped (City A.M).
Leading supermarket fresh food supplier Bakkavor Group reported a 59% drop in pre-tax profit to £19.5m. It is struggling with the rising cost of raw materials and shaky consumer confidence. Total sales climbed 1.4% to £923m but UK revenue fell 0.3% to £813.5m (The Times £).
Shop workers are suffering major mental health problems because of violence in stores, according to a report by City, University of London (The Independent).
High-street café culture has led to employees also expecting barista-made coffee at work. Now companies are hiring dedicated coffee-makers as a perk of the job, including Goldman Sachs and Google. Compass Group said its customers were demanding the same quality of coffee in the workplace as they were enjoying on the high street from independent and branded coffee chains. Sodexo is seeing a similar demand (Financial Times £).
C&C, producer of Bulmers and Magners will bid farewell to its Dublin listing and join the London exchange in October (City A.M.).
Data analytics from Kantar has found consumers are cutting spending on meat and bottled drinks in an attempt to protect the environment (The Independent).
Research by Kantar shows 10% who voted "leave" have already stockpiled food and medicines versus 12% of those who voted to remain (Sky News).
The Advertising Standards Authority has banned a television add from Deliveroo for suggesting it could deliver anywhere in the UK. The watchdog said the ad, which showed someone receiving a delivery in a field and an astronaut, in space, was "likely to mislead". The food delivery business said it felt on-screen text had made it clear restrictions applied (BBC).
Dirty Lemon, which sells very expensive water by text, plans to ditch advertising on Instagram and open more bricks-and-mortar shops under its "Drug Store" brand. It currently has two, what it calls, "conceptual retail experiences" in TriBeCa and Hudson Yards in New York. The owner plans to open in Miami and Los Angeles and roll out vending machines in what is says is a major US retailer. Zak Normandin, founder and chief executive of Iris Nova, Dirty Lemon's parent company, said there were too many brands on Instagram for his version of flavoured water to stand out (Financial Times £).
Office for National Statistics data shows wages are climbing at their fastest pace in more than a decade. Average weekly earnings growth climbed from 3.8% to 4% in the three months to July (The Times £). The number of vacancies, however, fell by 23,000 to 812,000 (The Daily Mail).
The Treasury has estimated that holidaymakers could save £2 on a bottle of wine and more than £12 on two crates of beer if the UK leaves the European Union without a deal (The Independent).
The Society of Independent Brewers has written to JD Wetherspoon founder Tim Martin slating him for reducing beer prices to as little as £1.39 a pint. He sort to quell their anger by promising they would not have to pay for his sweeping cuts (The Telegraph).
The Telegraph tells the story of how Jack Ma turned Alibaba into China's online juggernaut despite knowing "nothing about technology". Mas has retired, aged 55, with a £31bn fortune (Sky News).
Central Group, owner of the Big C hypermarket chain in Vietnam, is targeting an initial public offering of its retail arm as soon as the first quarter of next year that could raise around $2bn (Bloomberg).
Selfridges, in Oxford Street, in the West End of London, will open a £300m three-screen cinema at its store in late November operated by Olympic Studios. They will offer food and drink and a membership loyalty programme (The Times £).