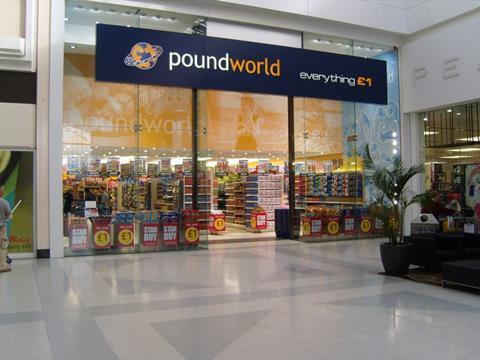 Poundworld has plunged into administration putting 5,100 jobs in jeopardy after efforts to secure a last-minute buyer failed. It comes after sale talks between its US private equity owner TPG and Rcapital broke down over the weekend. (The Telegraph)
Deloitte, which was appointed as administrator on Friday, said Poundworld would trade as usual while it sought a buyer for all or part of the business, adding that no redundancies or store closures were planned. (The Guardian, The FT (£)
Poundworld's founder has said he is considering buying back some of the discount retailer's stores after it fell into administration on Monday. Christopher Edwards, 67, who sold the business in 2015 for £150m to TPG Capital, said the chain could be saved with fresh management. (The BBC)
FMCG conglomerate Mars is acquiring AntiCura, a pet care business from Nordic Capital, in what marks the company's second acquisition in Europe in just days. The deal values the European pet care business at close to €2bn, according to a person familiar with the deal (The FT (£), The Times (£)).
The city's last doubters of Ocado put their hands up, with broker upgrades for the delivery company from Bernstein and Goldman Sachs helping to push it up 11% to 1,111p, giving it a market value of £7.75 billion and making the company more valuable than J Sainsbury, Wm Morrison and Marks & Spencer (The Times).
Tesco has started selling green lemons after relaxing its quality specifications in an attempt to avoid shortages in its UK stores and reduce food waste (The Guardian). The UK's largest retailer has lifted its colour requirements for lemons partly to help offset domestic food waste by adding up to an extra two days' shelf life to the fruit as it ripens.
French supermarket Carrefour has signed a strategic partnership with tech giant Google to open up new ways of reaching customers online and accelerate a long-awaited digital transformation of the world's second-largest retailer by revenues (The Financial Times (£)).
French retailer Casino has announced a €1.5bn asset disposal plan to help reduce the debt pile of the group, which has come under mounting pressure in the debt markets in recent weeks (The FT (£)).
A California-based start-up has secured a rare victory in Britain in a patent infringement battle with L'Oréal, the French cosmetics giant (The Times (£)).
Ex-Innocent food boss Paul Brown has grown his salad and soup start-up BOL into a £10m business, but it's been a bumpy road for the 39-year-old who suffered huge losses when he upset customers by dropping meat from its range last year. (The Telegraph)