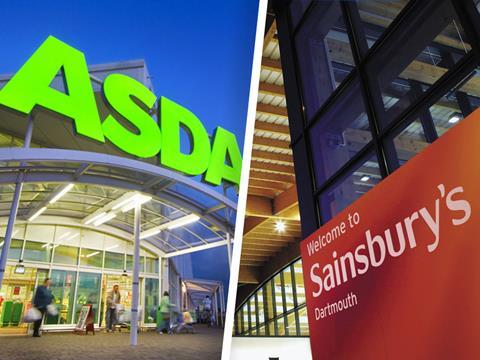 A British parliamentary committee will question the CEOs of the Sainsbury's and Asda ahead of their proposed combination, as scrutiny of the deal cranks up (Reuters). The cross-party group will question Sainsbury's Mike Coupe and Asda's Roger Burnley on 20 June.
Deliveroo announced yesterday it will add 5,000 UK restaurants to its delivery platform, the latest effort in the company's bid to better compete with rivals like UberEats and Just Eat. Restaurants that have their own delivery fleets will be able to tap Deliveroo's 15,000 riders in the UK under the new service, dubbed "Marketplace+" (FT £). The expansion plan will see Deliveroo grow its partner numbers by 50% and "dramatically extend" its UK reach (The Telegraph).
French retailer Casino is facing a steep challenge as chief Jean-Charles Naouri, considered the 'Godfather of retail' in Paris, aims to sell assets to cut debt and gain investor support (FT £)
The world's second-biggest cigarette maker, BAT, said it will still report good earnings growth in the full year, despite a currency hit and a slowing market in Japan for tobacco-heating devices (Evening Standard).
UK fisheries are losing out on up to £62m per year as catering firms go overseas to purchase sustainable fish, according to new research by campaign group Sustainable Fish Cities (Independent).
Marks & Spencer is trying to lure back customers with quality staples mixed with seasonal trend pieces, writes The Guardian, as the high street retailer launched its Autumn/Winter clothing range, after announcing a large fall in profits and more store closures at the end of May.
Plant-based meat alternatives struggle to match the sensory pleasures of the original and still have a brand identity which is "too squishy", writes John Gapper in the FT £.
Domino's Pizza is under pressure to explain the sudden departure of its third chief financial officer in three years (The Telegraph).
The struggling New Look fashion chain has plunged to a huge annual loss of nearly £235m after a tumultuous year, which included the return of its former boss Alistair McGeorge to attempt a second turnaround of the heavily indebted chain (The Guardian).
The PricewaterhouseCoopers (PwC) partner who audited BHS's accounts in the year before its controversial sale by Sir Philip Green is facing a 15-year ban and the biggest personal fine in the history of the profession's regulator (Sky News).