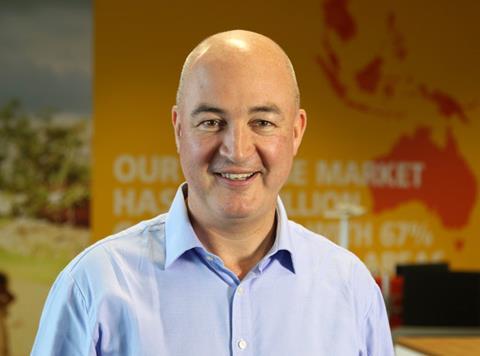 The new boss of Unilever has shaken up its senior management and promoted one of his former rivals for the top job to a newly created role (The Times £). Alan Jope, who succeeded the long-serving Paul Polman as chief executive in January, has made a series of changes in its product and international divisions. They include the appointment of Nitin Paranjpe, 56, as chief operating officer, a new position. As president of the foods and refreshment division, last year Paranjpe was considered to be among the candidates to succeed Mr Polman, 62, but missed out on the position when Unilever appointed Jope, 54, who was head of the beauty and personal care division, its largest.
French retailer Casino has raised its targets for asset disposals by €1bn and set out new targets to increase profits and cash flow in its crucial domestic market in the next three years (Financial Times £). Casino, which in June announced a €1.5bn plan to dispose of non-core assets, in response to its slumping share price and growing concerns about the group's debt levels, said on Thursday that it has set a new target of an additional €1bn of non-core asset disposals by the first quarter of 2020.
"Ocado's evolution into a maker of automated warehouses has changed the online grocer's outlook," writes Ian Smith in the Financial Times (£). "It is Ocado's bold evolution — from an online grocery delivery service to a technology company with a £1.6bn turnover that builds everything from consumer-facing websites to robot-operated depots for other food retailers — that analysts say has underpinned the group's new-found market resilience."
"Iceland has taken the heat for its bold environmental message," writes Jonathan Eley in the Financial Times (£). "The UK supermarket has not shied away from controversy with campaigns such as its palm oil ban".
Coca-Cola has revealed for the first time it produces 3m tonnes of plastic packaging a year – equivalent to 200,000 bottles a minute – as a report calls on other global companies to end the secrecy over their plastic footprint (The Guardian).
"Trouble brewing at Wetherspoons?" asks Dominic Walsh in the Times (£). "As if Tim Martin didn't have enough on his plate with Brexit. In recent days the chairman and founder of JD Wetherspoon, Britain's biggest high street pub operator, has hoisted a for sale sign over a package of 16 underperforming pubs, put up prices on food and drink (boosting the group's famously low margins) and been forced to deal with criticism on social media of Wetherspoon's "disappointing full English" vegan breakfast."
Dollar General cautioned on Thursday that sales growth would slow this year and issued a profit outlook that fell short of expectations, in a sign the company's core lower-income customers may be turning more cautious amid a possible slowdown in the American economy (Financial Times £).
"Is the retail industry enjoying a renaissance" asks Brooke Masters in the Financial Times (£). "Retailers are proving that, with innovation, it is possible to thrive in the internet age."
Debenhams will give "careful consideration" to a £150m loan offered by Mike Ashley amid an escalating row between Sports Direct and the troubled department store chain (Telegraph £). The response from Debenhams followed Sports Direct's confirmation late on Wednesday that it had offered a loan to the retailer as part of an arrangement that would install Mr Ashley as chief executive.