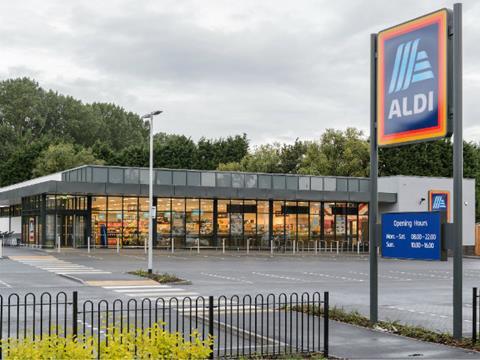 Lidl and Aldi could be forced to reveal details of the inner workings of their growing empires as part of the investigation into Sainsbury's merger with Asda, according to a report in The Mail. It reports that pressure is mounting on the German discounters to reveal precise details of sales at individual stores, company structures and the amount of tax paid in UK before when the competition watchdog probes the Sainsbury's and Asda merger.
Premier Foods, the maker of Mr Kipling cakes and Ambrosia custard, rediscovered its sweet spot yesterday, reporting its best revenue growth in five years and a rise in profits as its turnaround finally starts to gain ground (The Times). The manufacturer racked up its highest sales growth for five years, bolstered by squeezed consumers opting to eat at home, reported The Telegraph. The Mail reports that Angel Delight, the company's powdered instant dessert that was a hit in the 1970s, is proving to be just as popular with modern families as sales of the pudding soared 11 per cent last year following a relaunch.
Food delivery service Deliveroo is to hand staff a £10m share pot in a move towards an eventual public listing. Will Shu, Deliveroo's founder, told employees last week that permanent workers would be handed stock options worth an average of £5,000 during the coming months. (Sky News)
The chairman of Yorkshire brewery Samuel Smith Old Brewery, is facing an unlimited fine after pleading guilty to a charge regarding the pension scheme for his staff. The Times reports that Humphrey Smith admitted neglecting or refusing to provide information and documents to The Pensions Regulator at Brighton magistrates' court yesterday.
Britain's jobs market is booming with wages growing and employment is at its highest level since 1971 - fuelling hopes the squeeze on living standards is abating (The Mail).
German wholesaler Metro saw its sales in Russia slump by 8.8 per cent on a like-for-like basis in the first half of the year. Reported sales fell by nearly 15 per cent. At the wholesale division overall, same-store sales were up 1.2 per cent in the half. (The Financial Times £)