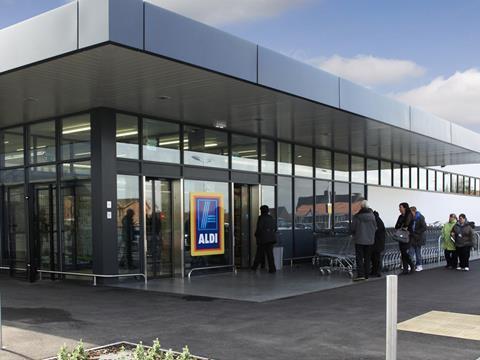 Aldi is planning to launch an online store in Britain, according to reports yesterday. The discounter has offered online delivery of alcoholic drinks in Australia since 2013 but the UK launch would be its first foray into ecommerce in Europe (The Telegraph). The German retailer is considering the UK as a potential launchpad as about 5% of grocery sales are rung up via the internet in this country, well ahead of neighbouring countries (The Guardian).
A row about retail magnate Mike Ashley's refusal to appear before MPs over the treatment of staff took a twist as the retail billionaire's lawyers accused the committee of violating his human rights. The Scottish affairs committee, chaired by Ian Davidson the MP for Glasgow South West, wanted to question Sports Direct's biggest shareholder about zero-hours contracts. (The Times £).
Amazon's quest to create a drone army moved a step closer yesterday after it has won approval to test delivery drones in the US. The Federal Aviation Administration (FAA) has issued an experimental airworthiness certificate to an Amazon unit and its prototype drone design, allowing it to conduct outdoor test flights on private, rural land in Washington state (The Telegraph).
The chief executive of Next has taken a pot shot at campaigners seeking higher pay for shopfloor workers by deriding the concept of the living wage. Next CEO Lord Wolfson of Aspley Guise criticised the Living Wage Foundation, which is urging businesses to commit to a higher basic wage rate, saying: "I think the living wage is an invention by someone. It's not a reality." (The Times £)
Writing on business rates in The Telegraph, Graham Ruddick argues that reforming the tax has the potential to "transform entire areas". Business rates have been a destroyer of high streets, but they can also help to rejuvenate run-down areas, he argues.
Greece saw the largest fall in meat consumption globally in 2014 as the recession hit disposable incomes amid rising prices for fresh meat. A 2.1% decline in Greek meat sales outstripped falls in demand for fresh foods, which edged down 1.4% (The Financial Times £).