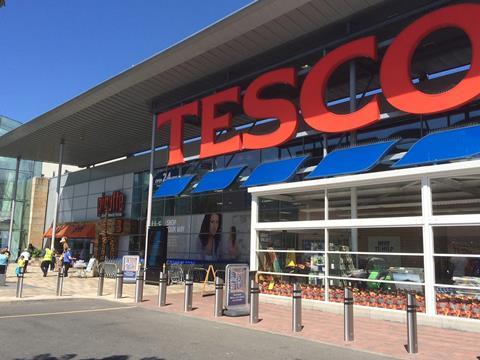 The morning has been dominated by the situation at Tesco, with losses of £6.4bn coming off the back of £7bn in writedowns. You can read The Grocer's main story on the results here. The Guardian says the result are a "far cry" from recent years, and are Britain's largest ever one-off retail loss. The Times (£) says that, with all of the bad news coming at once, today's results are likely to be viewed by the City as a case of kitchen sinking by a new boss. The Daily Mail calls the results a 'horror show', saying they come as a result of a seismic shift in British shopping habits.
Pret a Manger, best known as a sandwich shop, is seeing strong growth as a result of its diversification (The Times £). Controlled by private equity firm Bridgeport, the chain saw turnover up 16 per cent to £593.6 million for the year ending 1 January. 12% of turnover came from new products, the company claims, with the chain's new macaroni and cheese offering selling 50,000 units a week. The brand does, however, remain encumbered with £280 million of debt.
American retailer Wal-Mart faces criticism in the US after closing several of its stores for plumbing repairs (Independent). Workers at one of the stores, who were protesting the behemoth's pay and working conditions, claim that the closures are just a "cover" and are actually designed as a "union-busting" tactic. Wal-Mart recently put its minimum wage up to $9 an hour, but workers at the affected California store had been calling for $15. Wal-Mart claimed that each of the five affected stores had reported more than 100 plumbing problems.