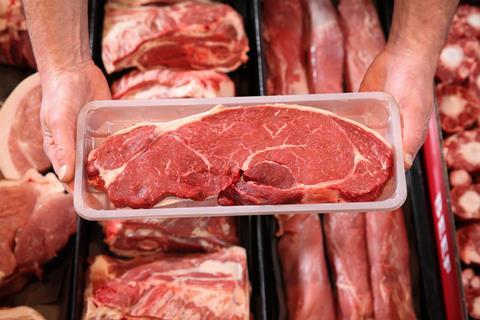 Food prices have reached their highest point in two years last month, due to sharp rises in beef and poultry prices as the outbreak of African swine fever decimated China's pig herd. The FAO's monthly food price index jumped almost 10% year on year in November year, its largest annual rise since July 2017. Meat prices worldwide rose 18% due to China's strong demand (The Financial Times £).
Transport firm Eddie Stobart is on the brink of collapse, as investors prepare to hold a key vote on Friday. If the firm collapses, up to 6,500 jobs will be at risk. The company counts Amazon, Coca-Cola and Tesco among its customers, but has recorded over £12m losses in the first half of its financial year (The Guardian).
If investros vote again the rescue proposal, the firm could be forced to break its banking agreements and call in administrators (BBC).
Wine collectors, who in the past turned to France to satisfy their cravings for quality wines, have turned their eyes to Italy, in particularly the region Piemonte, to seek out new tastes (The Financial Times £).
Uber said it had received over 6,000 sexual assault reports in the US in 2017 and 2018, with the number of cases increasing in 2018 (BBC). Uber's first ever safety report also stated that nine passengers were murdered and 58 riders killed in crashes last year (The Guardian).
McDonald's New Zealand has launched a veggie burger which is "not quite veggie" as the patty comes fried in the same equipment to cook chicken. The chain has said the McVeggie is intended mainly for flexitarians but hoped some vegetarians will be ok with this issue (The Guardian).