Every year the key players in retail release their annual 'like-for-like' data. Conventional wisdom says that if your numbers are up, you're obviously at the top of your game and if they're down, something has clearly gone wrong. But is this really painting an accurate picture of their successes?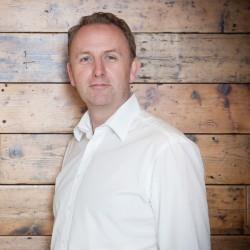 As the industry landscape continues to evolve, simply looking at how much you've sold isn't enough to know if your business is healthy, your customers are satisfied and your profits are growing. Profitable growth is no longer predictable and is increasingly harder to produce across channels.
Therefore, 'like-for-like' does not always accurately represent a retailer's health in the same way it may have done before online retailing became mainstream. It's now only one indicator of performance when taking the bigger picture into consideration.
As retailers converge towards an omni-channel model, their cost base is changing. They are no longer wholly fixed, but have many more variable costs across operations, fulfilment, marketing and sometimes product. Sales projection growth and 'like-for-like' doesn't necessarily translate to an increase in profit if too much money is spent marketing products at a discount to shoppers who feel no loyalty to purchase again
Retailers must understand the unit economics of their business at both a customer and product level. This is complex given the enormous volume, velocity and frequency of data you need to master, to truly dissect what is driving profit in this omni-channel world. Retailers that are succeeding are embracing data science in an effort to make sense of this change data explosion.
However, investing in a new business intelligence tool or beefing up the data analytics team is not sufficient to change how retailers operate. The 'like for like' sales mantra is ingrained across the whole organisation. It is only by democratising data and putting the power of intelligent insight and action into the hands of marketing, merchandising, buying - indeed across all functions - that the 'like for like' sales habit can be kicked.
Now that retailers can track the cost to acquire an individual customer, what they buy, at what margin, how frequently they buy and what it costs to serve those customers, the critical unit of measure needs to move from stores and revenue to customer value and profit. And retailers need to embed that focus across their whole business to win in the 21st century.
Andrew McGregor is CEO of retail analytics software company OrderDynamics