Walmart's sale of Asda to a consortium backed by TDR Capital is the latest in a series of inroads made by private equity into the UK grocery sector. So why are private equity funds gravitating towards UK grocery businesses? There are a number of reasons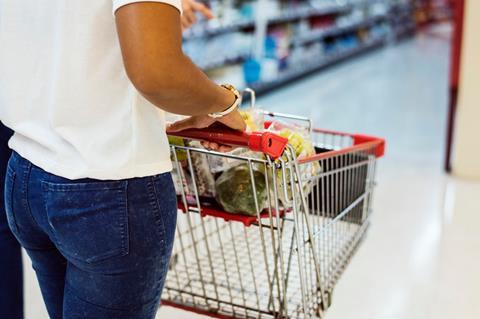 1. Stability
Amid a backdrop of economic uncertainty, the British grocery sector has held firm, with supermarkets and food suppliers consistently posting strong performance as they have kept the UK fed. The pandemic has placed a premium on steadiness, and the UK's grocery sector offers the kind of resilient earnings for which investors are clamouring. Private equity has been quick to take notice.
2. Innovation
Despite its conservative image, the UK grocery sector is a hotbed of disruptive innovation. This has, in part, been facilitated by supermarkets re-establishing an appetite for driving growth through differentiation. For years, supermarkets were focused on price, rationalising ranges and supplier relationships to reduce costs. This had a knock-on effect for suppliers, who sacrificed innovation to make products cheaper. The easing of this singular focus on discounting has allowed innovation to flourish and the sector to introduce exciting, original products that create new revenue streams.
3. Consumer behaviour
Another driver of innovation has been dramatic changes in consumer preferences. In the past decade, veganism has become mainstream and meat-free options have gained mass popularity. I witnessed this transformation first-hand while serving on the board of grocery supplier Winterbotham Darby, where we made significant investments to enter the fermented foods and plant-based segments. The move proved highly successful and typified the innovation taking hold of the sector. Private equity funds want to back forward-thinking entrepreneurs who can capitalise on a changing market environment – and the grocery sector offers ample opportunities to do so.
4. ESG
Finally, the underlying investors in private equity funds increasingly demand that environmental, social and corporate governance be integrated at every level of the investment cycle. Fund managers need to ensure that their portfolios reflect this shift in sentiment. The grocery sector has been particularly good at integrating ESG practices. Sustainable packaging, reducing food waste and ethical sourcing practices have long been priorities. The shift to environmentally friendly, plant-based products has further underscored the sector's ESG credentials. Suppliers and retailers can represent excellent investments, from both an ESG and value creation standpoint.
Future investment
Private equity interest in the UK's grocery sector is not going away. Demand for capital will remain – grocers and their suppliers operate in mature markets with thin margins and need investment for growth and consolidation, while PE funds have deep pockets and a preference for companies with a long-term attractive outlook. The stability, innovation and ESG credentials offered by the sector will only further fuel private equity's appetite for UK grocery.