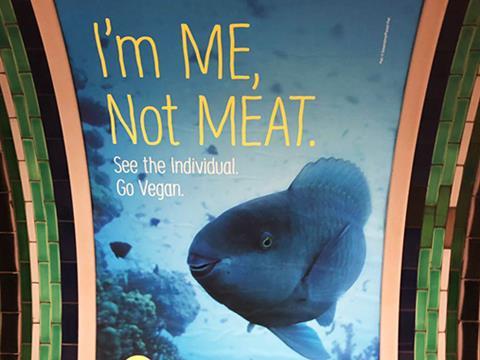 As 2018 draws to an uneasy close, Britain's seafood industry should be bracing itself for stormy waters ahead.
UK shoppers are already turning away from fish following a surge in prices since the pound has plunged, The Grocer revealed earlier this month. Now Rabobank warns the UK's £1.3bn seafood exports could be left up a certain creek without a paddle after Brexit, even if the PM's deal gets the go-ahead.
Seafood is excluded from the UK-EU customs territory that will be formed at the end of the transition period if there is no agreement on the future relationship – meaning the industry faces a cliff-edge scenario unless a deal can be struck.
And that's looking increasingly unlikely. EU leaders are warning they won't back down on the issue of continued access to UK waters for EU fleets, while the government has promised it will "take back control of UK waters" and redistribute the quotas.
With 30% of the UK's fish imports coming from the EU, the ongoing uncertainty also bodes badly for UK processors already faced with rising costs.
But Brexit isn't the only iceberg ahead threatening to sink seafood. Having successfully guilted a swathe of carnivores into swapping their beefburgers for plant-based patties, animal welfare campaigners have turned their focus on to fish.
Compassion in World Farming this week launched its #RethinkFish campaign to help improve the welfare of "the trillions of fish – both farmed and wild – which are used for human consumption every year".
In a bid to tap into the Blue Planet effect, the campaign aims to raise awareness over the "sentience of fish" and issues such as overcrowding on intensive fish farms in Scotland and the "inhuman slaughter methods" used by the industry.
At the same time, PETA has unleashed a new set of 'Me not Meat' posters on the Tube, featuring a variety of sealife ranging from what appears to be a parrotfish to crabs and lobsters.
It comes as Worldwide Food Associates claims it will launch Loma Linda's tuna alternative Tuno in the UK next year. Impossible Foods, the maker of the bleeding veggie burger that recently made its long-awaited UK debut in Tesco, is also working on a fake fish alternative.
The seafood industry shouldn't abandon ship, though. Fish is among the healthiest foods on the planet and the best source of omega-3 fatty acids, which are important for body and brain. There have also been some big improvements in the welfare and sustainability credentials of both farmed and wild-caught fish in recent years.
So now is the time to hammer that message home, and encourage Brits to eat more home-caught seafood like mackerel, scallops and langoustine, as well as sustainable imports like Norwegian skrei, or dab, hake and herring.
The meat industry got caught out by the vegan boom. The seafood industry needs to avoid making the same mistake.