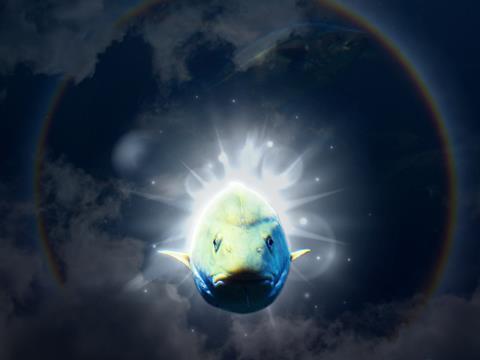 Cod has had another battering from environmentalists this year. Just months after we celebrated the news North Sea stocks are swimming their way back to sustainability, Greenpeace released a report raising questions over Atlantic cod fishing in the Barents Sea. Melting polar ice means bottom trawlers supplying the UK are moving further north, it warned, and threatening vulnerable ecosystems around the Arctic islands of Svalbard.

Brits shouldn't worry too much about whether their fish fingers are embroiled in Arctic destruction, though. Keen to protect the squeaky clean sustainability image of Atlantic cod, major brands, retailers and Norway's fishing fleet have leapt into action and agreed a voluntary ban on expanding fishing into previously unfished areas. Which is a big relief for British supermarkets, which are enjoying surging cod sales on the back of a revival in appetite for frozen fish. Total frozen sales were up 1.0% to £889.2m on volumes up 0.5% in the five weeks to 17 July 2016 – and over a quarter of that was cod. So what is behind the return to growth for frozen fish? Why is cod doing so well? And how is the rest of the fish category faring?
" Innovative, premium frozen fish products are a key driver of growth in the frozen food sector"
Despite its relatively expensive price point, fish has been the big protein success story of recent years. And that hasn't changed in the past 12 months, with the category stealing further spend from meat and poultry as shoppers splashed out nearly £3bn on fish last year.
Until now, frozen fish has largely been left out in the cold, with sales suffering from negative health perceptions around frozen food. But consumers are finally catching on to the convenience it can offer, says Steve Chantry, Birds Eye marketing director. "As consumers are spending less time in the kitchen cooking, frozen fish is more frequently a go-to dinner option, with shoppers finding the products suit their stop-go lives more easily," he adds. "The development of innovative, premium frozen fish products is one of the key drivers of growth for the category, as they meet these consumer demands."
Birds Eye and Young's have been leading the way on this innovation with their Inspirations and Gastro brands, which encompass fillets in sauce and lightly coated fish, as well as natural, speciality and even posh battered products. Birds Eye says Inspirations is now worth £38m; Young's says Gastro's value has more than doubled in the past 18 months to more than £59m.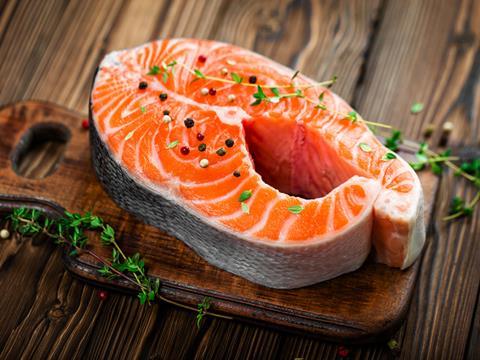 The chilled fish market has grown 3.2% to £1.7bn. Existing shoppers are buying more frequently, although basket sizes are smaller, declining by 3%.
This is driven in part by a change in promotional mechanics. Key retailers have moved away from volume-based promotions (such as y for £x) towards an everyday low price or price promotion strategy.
Although retailers have moved away from volume-based promotions, fish hasn't necessarily become any cheaper. Key species such as cod, haddock, mackerel and salmon are indeed cheaper, but prawns, scallops and more exotic species are bucking the trend of lower prices.
Breaded fish is the only chilled sector in value and volume decline, driven by fewer shoppers buying less. In frozen, breaded fillets are also in decline.
The total frozen fish market has grown marginally, driven by speciality fish and natural smoked fillets. Shoppers are buying more per trip but not shopping as frequently. An increase in y for £x deals is prompting shoppers to put more in their baskets, particularly in Iceland.
Helena King, Kantar Worldpanel
Own label
Despite the success of these brands, however, it's own label that's driven frozen fish back into growth last year, with sales up 6.0% to £466.3m. Inspired by branded innovation, the mults have expanded their own frozen offer with new lightly dusted and recipe lines, as well as enjoying strong growth in their heartland of natural and speciality frozen fish, up 7.0% and 11.0% respectively.
"The major driving force behind the return to growth for frozen fish is retailers increasing their range of frozen natural and dusted seafood products," says Julia Brooks, market analyst at Seafish. Even breaded, a segment in steep decline in recent years due to negative perceptions over health, saw own-label growth thanks to strong sales at Iceland.
"Own-label frozen breaded fillets have enjoyed 10% year-on-year growth driven by bigger baskets and also an increase in the number of shoppers," says Kantar analyst Helena King. In contrast, branded sales were down 4.4% to £442.2m after suffering from cutbacks on promotions and range rationalisation by the mults as they continued to wage war on the discounters.
Keen to keep their space in the freezers, Birds Eye and Young's both have their eye on driving further incremental growth by tapping the midweek meal occasion. Birds Eye this month launched a major £5.5m push for Inspirations to "drive awareness of the range among consumers who are looking for great-tasting food, but don't have time to spend preparing and cooking", says Chantry.
Young's unveiled new bake-in-a-tray cod fillet range Simply Bake in September. "One trend we currently see is shoppers looking for midweek meal inspiration. We launched Simply Bake to address this, by reinvigorating one of our heartland categories: the fish recipe category," says Young's marketing director Yvonne Adam.
The brand also launched Hooked – a new range of fish dishes developed exclusively for Iceland's Food Warehouse that "aims to inspire shoppers to eat fish more often, targeting different meal occasions such as breakfast, brunch, lunch, evening meals and light suppers", she adds.
Brands are also fighting to keep ahead of own label on fish fingers, where they still dominate with sales worth £86.6m last year compared with own label's £37.6m. Birds Eye and Young's have launched premium 'adult' fish finger SKUs in the last 12 months, as well as gluten-free variants. "We hope to drive incremental growth in fish fingers and attract a new audience to frozen fish," says Chantry.
Battered brands
Another strong area for brands is battered frozen fish, with sales of £95m compared with own label's £45.7m last year. Young's claims its Chip Shop battered cod is now the biggest line in frozen, with sales worth £19m [Kantar], while its Gastro tempura battered basa is worth a cool £17m. Aided by this innovation, Basa is the fastest growing species in frozen – up 17.0% on volumes up 21.6%.
But it's small fry next to cod, which accounted for 26.6% of frozen sales. Cod has benefited from "improved availability and lower prices in recent years", says Seafish, which estimates the total frozen cod market was worth £194m in the 52 w/e 21 May 2016, up 6.7% year on year, with a total of 31,579 tonnes sold across retail and foodservice.
While cod might be king of the freezers, salmon reigns almighty – with total salmon volumes overtaking tuna this year to seize the crown of Britain's favourite fish. Salmon's strength lies in its dominance of chilled fish sales, where it holds a 35.8% share – outselling cod, prawns and haddock combined.
" The trend towards wellbeing is definitely a driver in growing sales of fresh seafood"
Salmon's leap is driven by (and indeed helping to drive) growing demand for chilled fish, as health-conscious shoppers switch it for meat and poultry, with sales up another 3.2% to £1.7bn last year. Much of this growth is coming from the salmon-dominated natural, added value and smoked sectors, up 3.8%, 2.9% and 1.0% respectively.
"The trend towards 'wellbeing' is definitely a driver in growing consumer appetite for fresh seafood, with fish seen as a natural protein that is less processed," says Amanda Webb, sales & marketing director at Icelandic Seachill and the Saucy Fish Co. "Salmon is seen by the consumers as the healthiest of fish options."
Having previously lagged behind on fresh fish lines, the discounters have upped their offer over the past year and are in strong growth, prompting the mults to slash branded ranges further and invest heavily in own-label lines, as well as cutting back on promotions in favour of every day low prices. Brands have suffered a massive blow as a result, with sales plummeting 25.5% on volumes down 30.0%.
"Branded chilled fish remains more niche and has suffered a strong decline over the last year," says Kantar's King. "Brands are losing shoppers as their point of difference has been replicated by own label, and some lines have been delisted for these own-label versions."
Delistings
Saucy Fish is perhaps the biggest victim of this. Following its shock delisting by Tesco last year, the brand has concentrated its efforts on launching a new online shop and developing its export business, says Webb. Young's, meanwhile, has focused on attracting younger shoppers into chilled fish, expanding Funky Fish with two new mackerel lines and launching Young's 2 Cod Fillets.
One brand gaining ground in chillers is Whitby Seafood, which launched six chilled lines in 2015 followed by two more SKUs in 2016 and has won listings in Morrisons and the Co-op, with another major retailer set to follow next year.
"We were concerned the retailers would want their brand to dominate this area and this may be a barrier to entry. "Happily this has not been the case," says sales and marketing director Laura Whittle. Even Lidl trialled the brand this year, stocking Whitby Calamari & Sweet Chilli Dip and Ultimate Jumbo Scampi lines as a seasonal range.
Whitby's strength, argues Whittle, is that its range of posh scampi, cod goujons, breaded prawns and calamari offers genuine points of difference. "We are seeing more space in store being given to chilled, with shoppers keen to see a broader offer," she adds. "New species are proving popular including squid, lemon sole and seabream."
Shoppers are becoming more adventurous in chilled fish, with strong growth from prawns contributing to a surge in shellfish. Brits are also branching out from salmon when they buy natural fresh fish, with chilled seabass and tuna in strong growth.
Which is more than can be said for poor old tinned tuna. Sales of standard tinned tuna slumped another £27m last year. Total ambient fish sales fell 7.8% on volumes down 1.8%. Price deflation is being driven by lower commodity prices, as well as the price war.
Pop-up gallery: Innovations in fish
Range rationalisation
There's been further range rationalisation too, notes Princes marketing director Neil Brownbill, with retailers cutting space for ambient and swapping brands for own-label. "We've seen the distribution of own-label ranges extended to smaller stores, and investment into base prices and a significant amount of price promotion," he adds.
Brands have also faced pressure from Greenpeace, which this year lobbied retailers to switch to 100% pole & line tuna. It prompted Tesco to scrap some 20% of its John West lines in July following a "sustainability review", although John West insists the decision was a "commercial" one.
And so it has been a bad year for ambient brands, down 13.1% on volumes down 9.0%. To recoup sales, John West has launched two ranges – Creations and Salmon Infusions, while Princes has added new Tuna Fillers and mackerel lines. They're also investing in sustainability, with both working on sourcing all tuna from MSC-certified fisheries. Princes will introduce the MSC ecolabel on selected tuna, salmon and mackerel lines next year.
However, there are signs some pressures on ambient fish are easing. "In the last 12 weeks [Kantar Worldpanel 11 September 2016] the rate of price deflation has halved and ambient fish has been in volume growth," says John West marketing director Jon Burton.
Rising input costs in some markets and the weakening pound have led to commodity inflation, adds Brownbill, who predicts the bottom of the sector's deflationary curve is approaching. Importers are already feeling the pinch from higher prices, says Brooks.
Inflation will hit some harder than others. Particularly cod, says Norwegian Seafood Council UK director Jack-Robert Moller. "Salmon is less price elastic and can take higher prices than cod and haddock, which is very price elastic. When cod prices increase 1% it leads to a 1.85% reduction in volumes."
So the shrinking ice caps might not spell disaster for the category – it's Brexit that could really put Brits off their fish fingers.