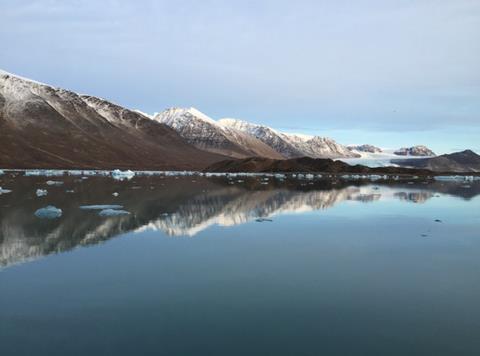 This article is part of our Fish & Seafood Category Report 2016
Named after the Old Norse for 'cold coast', the Norwegian archipelago of Svalbard is located in the Barents Sea. It is considered one of the last great wildernesses of the world. So wild, in fact, that you are forbidden from venturing out of Longyearbyen, the administrative centre, without a gun. There are more polar bears than people on Svalbard, and if you meet one, it is likely to be hungry.

Climate change is dramatically changing the landscape in Svalbard, and that is bad news for polar bears. The sea ice they rely on for hunting seals is receding at an alarming rate - with an area bigger than Denmark disappearing every year and around 30% lost since the 1980s.

As the sea temperature rises, fish species like polar cod, Greenland sharks and Arctic skate are being squeezed out of the Northern Barents, and fish previously only found further south - such as Atlantic cod, haddock and even herring - are moving in.

Where cod goes, commercial fishing will follow. In its April report This Far, No Further, Greenpeace claimed an investigation based on catch data from the Norwegian Fisheries Directorate and GPS tracking data from fishing vessels had shown a large number of bottom trawlers moving northwards to latitudes above 78N.

Once covered in ice, the waters around Svalbard are thought to be home to cold-water coral, cold-water sponges and sea pens that support other marine life. Bottom trawling nets weighted with heavy metal rollers would "smash and crush everything in their path", warned Greenpeace, potentially putting "this whole fragile ecosystem at risk". The group called for a total ban on fishing in the waters around Svalbard, and urged companies sourcing from the region to phase out suppliers that continued to engage in fishing in the area.

It was a warning UK seafood brands and retailers took very seriously. "We don't source fish from areas where we are unable to verify the fisheries science," says Peter Hajipieris, Birds Eye director for CSR and external affairs.

It was also a big blow for the Norwegian catch sector, which prides itself on one of the most sustainable fishing fleets in the world. Strict harvest control, close monitoring of catches and thousands of vessel inspections a year by the Norwegian Coastguard mean Barents cod stock has thrived while North Sea stocks floundered. The Norwegian Barents Sea cod fishery has been MSC-certified since 2010.
" We don't source fish from areas where we are unable to verify the fisheries science"
Norway also boasts world-leading fisheries science, including its MAREANO seabed mapping programme, which has been carrying out extensive studies of what lies beneath the surface of the country's 25,000km coastline since 2006. The seabed around Svalbard has not yet been mapped by MAREANO, but there is already a 12-mile exclusion zone around the islands and it is subject to the same ban on bottom trawling in waters deeper than 1,000 metres that applies to all Norwegian territorial waters.

When the Greenpeace report broke, the Norwegian government was already considering a review of the 1,000m rule, after an annual biodiversity survey by the country's International Marine Institute provided evidence that vulnerable species and habitats might exist in shallower waters around Svalbard than around the mainland. That review is now expected to be concluded in spring next year.

Fishing is not actually new in Svalbard, says Gunnstein Bakke, legal advisor for the Norwegian Directorate of Fisheries, with evidence from fishing vessel logs suggesting some areas have been trawled since the late 1960s/early 1970s when ice conditions have allowed. With this in mind, while the review "will encompass both areas that have been open to fishing historically and those that may become more available due to climate change," it is unlikely to result in a total ban on fishing in the area, he says.

Plans to expand MAREANO to the waters around Svalbard are also on the table, with a decision expected in mid-November.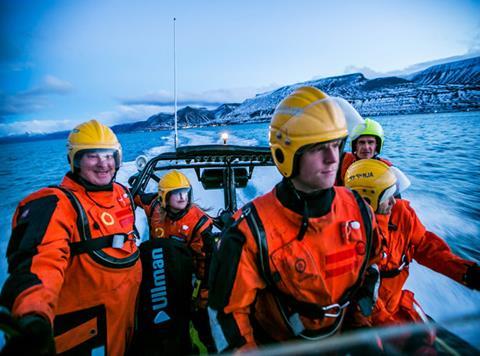 In the meantime, keen to protect the squeaky clean sustainability reputation of Barents Sea cod, the UK seafood industry and Norwegian catch sector have worked together to strike a voluntary agreement to keep Greenpeace happy.

"Fiskebåt [the Norwegian fishing vessel owners' association] has agreed to voluntarily refrain from expanding fishing activity into areas that have not been regularly fished until the seabed has been mapped by the Norwegian authorities and experts have confirmed they will not be vulnerable to trawling," says Oddbjørn Skarbøvik, head of communications at Fiskebåt.

At the same time, processors and retailers including Birds Eye, Asda, Tesco, M&S, Morrisons, Sainsbury's, McDonald's, Nomad Foods Europe, Icelandic Seachill, The Saucy Fish Co and Young's have agreed they will not source from vessels that have not signed up to the voluntary ban.
The agreement has also led to the formation of a high-level roundtable including UK processors and retailers, Norwegian fisheries management agencies and the Norwegian catch sector, with the aim of establishing a transparent process to ensure cod can be sustainably sourced from the area. It is a historic deal – both in terms of the speed with which it was agreed, and its scope. "The agreement is unique. For the fishing organisations to come together, with market support, to deliver a voluntary agreement in such a short timescale was truly exceptional," says Nigel Edwards, technical and CSR director at Icelandic Seachill.
The Norwegian catch sector has taken a big commercial risk with this agreement, and the onus is now on the market to ensure it supports them in their efforts to protect Svalbard by only sourcing cod from vessels that respect the ban. "We have acted out of respect for the environment," says Skarbøvik. "It remains to be seen how buyers will behave."