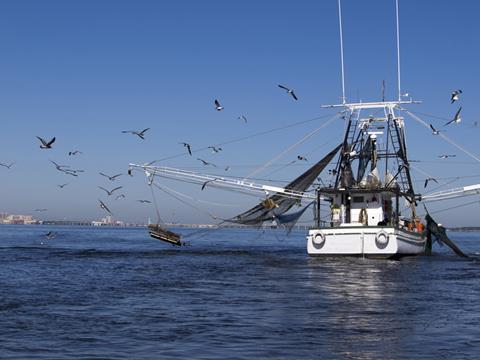 Some argue the creeping homogenisation of our political parties renders modern day manifestos redundant. Well, UKIP weighed in with theirs at lunchtime today, which surely lays that theory to rest. But before we take a look, the Greens and the Lib-Dems have also issued their plans. And the Green manifesto is really lovely.
They are going to "heal the planet" apparently – and who wouldn't wish them the best of luck with that? But really, there is much to admire about a party which understands that in the run up to a general election, when politicians are given carte blanche to promise anything they like, you may as well promise the earth. Even literally.
In fact, the Greens do have some words of wisdom for the food and drink industry. The supermarkets will be disappointed to learn they are not promising relaxed planning laws or more protection from suppliers, but sustainable farming methods, reduction of food waste and animal welfare are all high on the Green's agenda. And who wouldn't consider voting for a party that promises to make "nutritious food available to everyone at prices they can afford"?
Some will also suggest that Nick Clegg showed how redundant the last Lib-Dem manifesto was by ditching it as soon as he was offered a job by the Tories. That he now acts like a petulant teenager, fed up of being told what to do by his step-dad, suggests things haven't turned out quite how he imagined they might.
Still, before he scraps this year's manifesto to do it all over again, Clegg vows to toughen up on food fraud, restrict marketing of junk food on TV until after 9pm (when all children are asleep) and keep the five a day thing going. He will also "encourage" traffic light and nutritional information labelling, which should help everyone come to an agreement on it. And there is a lot of encouragement for farmers and suppliers, with a particular nod towards the dairy industry "which is under particular pressure".
Last but least comes the UKIP manifesto. The level of competition means it's tough to pick a lowlight, but for the sake of this blog I'm only tasked with taking a look at issues concerning the food and drink industry which narrows the field – and it means I'm free to ignore the stench of the far right that permeates the party.
So, UKIP promises to introduce a new single farm payment of £80 per acre, will ensure the Competition Commission ensures fair practice in dairy and sheep farming, will support research into the "benefits and risks" of GM foods and promote animal health and welfare.
However, UKIP being UKIP, much of its food and drink industry related promises revolve around leaving the EU.
"We can only replenish Britain's bounty of fish and restore our fishing industry if we leave the EU and withdraw from the Common Fisheries Policy," barks UKIP. "Then we can establish a 12-mile zone around our coastline for UK fishermen and a 200-mile exclusive economic zone under UK control, as is our right under international law and reverse the rapid decline in our fishing industry and return £2.5 billion a year in fish sales to the UK economy."
The £2.5bn bit sounds good. The rest of it sounds like jingoistic rhetoric from a bygone era. Which pretty much sums up the UKIP manifesto as a whole.
So that's that. Email, tweet or send a letter to The Grocer with your food and drink related thoughts on the political promises made so far. With three weeks to go, we'd love to hear your thoughts.