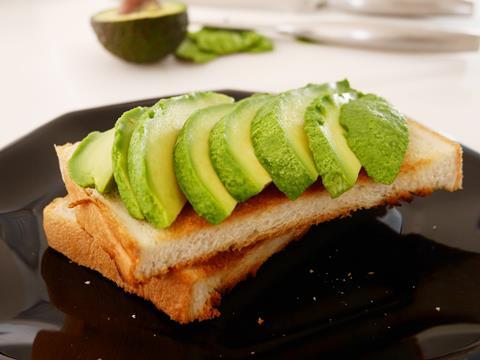 Prices of avocado - a growing favourite of health-conscious foodies - could be set for steep price increases, suppliers are warning, as booming demand is putting pressure on supplies.

Suppliers say UK sales of avocados are up by as much as 25% this year as the fruit's rise in popularity continues.

Sandra Kajda, category buyer for Reynolds, said demand was growing across the EU, US and Australia, as avocados became "more of a mainstream product".

At the same time, supplies had been hit by El Niño, and sourcing competitively priced avocados had become "a challenge", she added. Adverse weather means Mediterranean producers expect production to fall by 30% this year, which Kajda said could push up prices further.

The diversion of South American supply is also threatening to hike avocado prices in Europe, she warned, with major Hass exporter Peru gaining access to China in the past few months.

But Jaime Card­enas, director of the Peruvian Trade Office in London, said avocado growers had invested heavily in expanding supply. "This is one of the reasons behind the strong efforts that are being made in selected markets like the UK, Europe and China."

Peruvian avocado production is expected to double by 2020, from 200,000 tonnes to about 400,000 tonnes. Peru has tripled its avocado export volumes since 2010, with exports to the UK up 58% over the past year.

Cardenas said the boom was largely down to the "unprecedented" media coverage the fruit had enjoyed recently.