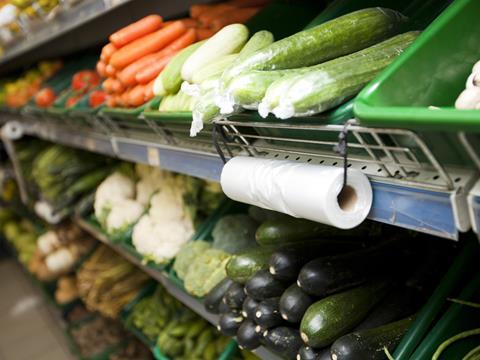 Supermarket fruit & veg prices are rising as the combined impact of the cold spring and heatwave drives up food price inflation.

UK food inflation accelerated to 1.6% in July from the 1.2% rate seen during May and June, the BRC-Nielsen Shop Price Index revealed this week, with fresh food inflation up from 0.8% in June to 1.2% last month.

"Food inflation increased in July, with vegetables and fruit affected in particular thanks to a cold spring and the recent prolonged dry period," said BRC CEO Helen Dickinson.

Among the biggest risers in the mults has been broccoli, with average prices per kilo up 25.8% year on year to £1.54 [Brandview 52 w/e 1 August 2018]. It comes after growers warned last month that high temperatures meant brassica heads had stopped growing, leading to severe shortages.

A kilo bag of own-label carrots is also 8.3% more expensive than last year at 65p on average, while a trio of large onions is 3.5% pricier at 75p. Heat and low rainfall have affected both yields and sizes of UK onions and carrots this summer, causing a significant increase in wholesale prices in recent months.

Salad has also been subject to supermarket price hikes, with an iceberg lettuce now 52p on average in the mults, up from 49p at this time last year, while a pack of two Little Gem lettuces is 4.6% more expensive at 75p. Salad growers were among the first to warn of shortages due to soaring temperatures, with 30,000 heads of Iceberg lettuce imported by IAG Cargo from Los Angeles to the UK in just one weekend to try and plug the gap in UK supplies.

The weather has also wreaked havoc on potato crops in the UK, which can stop growing when temperatures rise above 25°C. However, despite warnings of an impending 'crisp crisis', ample stocks mean fresh potatoes haven't yet been hit by supermarket price rises. A 2.5kg bag of white potatoes is 5p cheaper year on year at £1.38 on average, while a 2.5kg bag of Maris Piper potatoes is down 5% to £1.83.

There have also been some supermarket price increases on home-grown fruit, such as a pack of five Braeburn apples, which is 3p more expensive than last summer at £1.32, and a 400g punnet of strawberries, up by 3p to £1.91. Weather conditions during spring were favourable for British soft fruit, leading to a bumper harvest of strawberries, but growers warned an extended period of hot, dry weather might eventually damage crops.

With the heatwave still gripping the UK and Europe, where temperatures could exceed 40°C in some Mediterranean countries, the BRC warns food price inflation is likely to continue in the coming months. "Despite global oil, food and commodities prices shrinking recently, the hot, dry conditions we have seen across the northern hemisphere means the pressure on prices will continue for some time to come," said Dickinson.