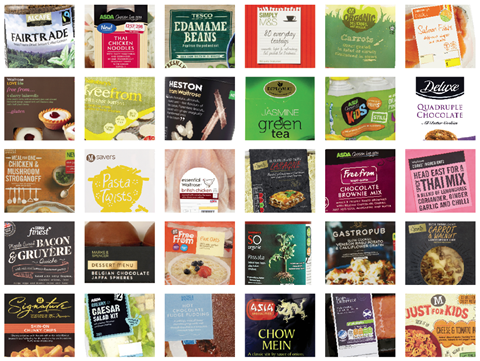 Grocery prices have crashed in the wake of the supermarket price war - but not in the case of many budget own-label lines.
Last month, we reported year-on-year food price deflation was an eye-watering 2.5% in April, according to The Grocer Price Index (GPI). This month, exclusive research conducted by The Grocer reveals deflation has been less extreme in the budget own-label market, with prices across the big four down less than 1% in the year to April.

Tinned meat has been one of the budget categories recording steep decline, with the average unit price falling from 78p to 73p. (As the limited selection in budget own-label ranges can cause large swings in average prices, we have looked only at categories in which at least 20 products were stocked across the big four.) Among factors driving down tinned meat prices are reductions of up to 40% in the price of 392g of chilli con carne and mince beef & onion, with the later dropping from 90p to 55p over the year.

Fresh meat prices have dropped by more than 6%. This is primarily a result of cheaper pork lines, a reflection of wider industry trends as improved production increases UK supply and pushes down prices. Budget own-label lines including shoulder joints and chops have fallen up to 40% year on year.

In contrast, chicken lines, rather than pork, have driven a dip in prices in the frozen meat & poultry category. Large packs (1kg-plus) of fillets and chicken portions have fallen by as much as 8%.

Budget fresh fruit and veg is also cheaper than a year ago. Sainsbury's, in particular, has dropped prices on a range of lines, including aubergines, grapes and plums. And most retailers have cut the price of a kilo of carrots, down from about 60p a year ago to 50p.

In line with the downward pressure dairy prices have been under as a result of over-supply, the price of many value-tier Cheddar cheese SKUs has dropped year on year, though average unit price has fallen by a modest 1% only.

The wrapped bakery category is also mirroring the wider category trend of cutting the price of a loaf of bread. Morrisons and Asda budget own-label 800g loaves are now 40p versus 47p and 45p respectively a year ago.

Such declines have been balanced to a degree by increases in categories such as ready meals, cooked meat and juice drinks. Tinned veg prices have risen from 28p to 29p on average, mainly as a result of hikes in new potatoes and peas. Budget frozen fish has risen 2.6% on average, driven by increases in the price of prawns.

News of the changes in budget own-label prices came in the week Mintel's British Lifestyle report stated the proportion of shoppers buying budget own-label products fell from 56% in 2013 to 46% in 2014. Analysts said this was being driven by shoppers' ­willingness to spend extra for quality and added value.