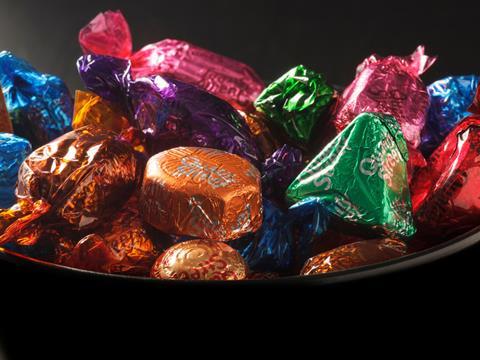 The annual national obsession with the price of festive chocolates kicked off this week with a Which? report on the best time to start buying Christmas tins. After a year of Brexit-led inflation, shoppers are likely to be more interested than ever in whether prices are rising or quantities shrinking. So what is really happening in the mults?

Our research shows average prices for chocolate have actually dipped by 4% year on year across 944 SKUs, but there have been some price hikes on popular gift boxes, sharing cartons and stocking fillers [Brand View 52 w/e 22 November 2017].

A 75g Terry's Chocolate Orange Ball is now 36.2% more expensive at £1.34 on average. It follows a 50p shelf price hike in Tesco to £1.50, while in Sainsbury's the SKU is £1.95 compared to the £1 promotional price during this week last year. But shoppers can still pick it up for £1 in Asda, or 90p in Morrisons.

A Nestlé Smarties Giant Pink Tube is also more expensive after Waitrose hiked its price from £1 to £1.38. Tesco, Asda, Morrisons and Sainsbury's are all selling it for £1.

Meanwhile, a family-sized tub of Mars Celebrations is now 8% more expensive on average after some supermarkets switched to smaller sized tubs without cutting prices. Morrisons, for example, has replaced last year's 750g tub with a 680g SKU, while keeping the price the same at £4.72. Tesco, meanwhile, is selling a 680g tub of Celebrations for £5, while this time last year it was selling a 750g tub for £4.

Sainsbury's has kept its price for Celebrations the same as last year, at £5 for a 680g tub, while Asda has introduced the 680g tub this year and is currently selling it at £4 on offer.

Prices for a 265g carton of Quality Street are also up by 10.5% at £2.10 on average. In Sainsbury's it is £3 compared to a £2 promotional price last year, while the other supermarkets have kept shelf prices for the SKU the same - with Tesco selling it for £1.50 and Asda, Morrisons and Waitrose for £2.

Tesco has, however, added £1 to a 321g Cadbury Roses carton, now £3. Asda has kept its price the same as last year at £2.21; Waitrose is still selling it for £4.

A 360g box of Cadbury's Milk Tray is now 10p more expensive than last year at £4.40 on average. Sainsbury's has cut its price from £6 last year to £4, while Morrisons has taken £1 off to £3. However, Waitrose has hiked its price by £1 to £6, while Tesco is selling it for £6 - which is £2.50 more than last year.

Posh chocs are also getting pricier. A 250g tray of Guylian Artisanal Belgian Chocolate Sea Shells is up by 25% to £3.75 on average. Tesco, Sainsbury's and Morrisons have added 50p to the SKU, now £3.50, while Asda has hiked its price for the SKU from £3 to £4.50.

Meanwhile, a 240g carton of Ferrero Rafaello is also now 2.6% more expensive than last year at £4.94 on average. Tesco has increased its price from £4.50 last year to £5, while Sainsbury's has hiked it from £4 to £5. Morrisons and Asda are still selling it for £5.