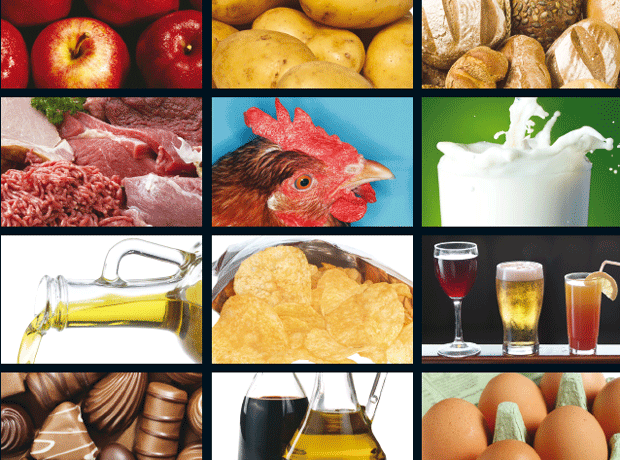 The price of food has fallen for the second consecutive month, according to the British Retail Consortium-Nielsen Shop Price Index (SPI) for October.

Prices fell 0.4% compared with the same month last year. However, there was a slight rise of 0.2% on a month-on-month basis.

This is the eighth time this year that food has been in negative territory. Only October 2014, last December, and this July and August saw positive year-on-year growth.

Overall shop price deflation was 1.8% compared with a 1.9% decline in September. Non-food deflation decelerated from 2.9% in September to 2.7% in October.

Fresh food deflation slowed from 1.5% in September to 1% last month.

However fruit, convenience food and fish, within fresh, reported annual inflation.

Oils and fats, meat and milk, cheese and eggs all reported a slowing of their deflation rates. Vegetables reported annual deflation.

The inflation rate in the ambient food category slowed from 0.8% in September to 0.4% last month.

But there was downward pressure on non-alcoholic beverages and breads and cereals, the last of which fell into deflationary territory.

The SPI showed that this outweighed significant upward pressure from the category, which includes sugar, jam and chocolate, and the alcoholic drinks category.

Prices for ambient foods overall fell 0.1% on a month-on-month basis, after they were broadly flat in September.

"Consumer confidence slowed but, as we approach the busiest time of the year for the industry, retailers will try to boost confidence by continuing to offer great value to customers as they pass on savings and price competitively," said BRC chief executive Helen Dickinson.

"Retailers will be planning diligently in the run-up to the busy Black Friday and Christmas shopping periods with consumers likely to enjoy even greater bargains."

Mike Watkins, head of retailer and business insight at Nielsen, said that with the Christmas trading season arriving soon, non-food retailers would need to maintain lower prices to drive footfall and supermarkets would be working hard to get sales growing again, because intense price competition was having a deflationary impact on the overall shopping basket.