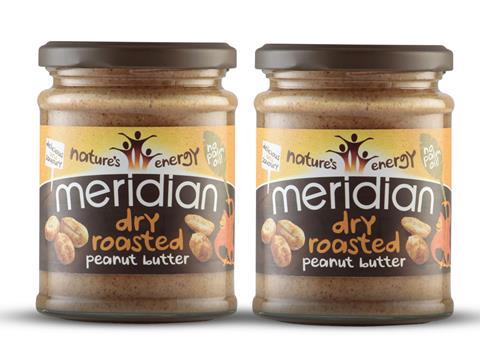 Suppliers are warning nut butter is at risk of becoming much more expensive, as soaring global nut prices become too much to absorb.

Average retail prices for nut butters are already up 8% year on year across 150 SKUs in the top five supermarkets. Prices for cashew and almond spreads have seen the biggest increase, of 16% across 17 SKUs from leading brands [BrandView 52 w/e 20 October 2016].

Prices could now go even higher as suppliers struggled to cover the rising costs of nuts amid global supply shortages, warned Russell Smart, commercial director of Meridian.

"You can manage small cost changes of raw materials - but where you have this current volatility, you just can't absorb them."

Nut prices are soaring because of production problems in a number of areas: peanut production in Argentina is down 22%, hazelnut production in Turkey is set to be down 17%, and supplies of cashews are also running low. As a result, prices have increased by as much as 46%, with peanuts at £1,249 per tonne and hazelnuts approaching £8,000.

Earlier this year, Meridian raised the possibility of a 10% increase in rsps in reaction to reduced harvests, with discussions still ongoing.

Brands have also launched larger formats to save money on packaging. Meridian launched a 1kg tub of peanut butter earlier this year, while Pip & Nut unveiled a 1kg pack this week. Nut butter has soared in popularity recently, but volume sales were likely to drop as a result of higher prices, Smart warned.