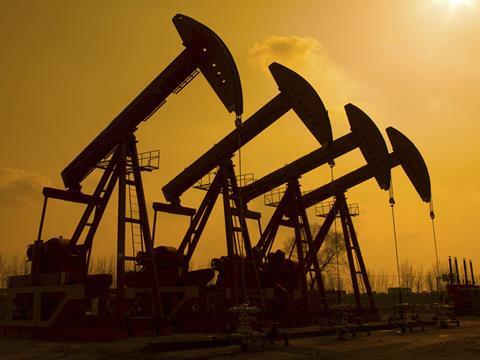 Global crude oil prices have slumped to a seven-year low - but unlike with previous oil slumps, food commodity prices haven't followed yet and experts believe it could be some time before they do.

Crude oil prices have been on a largely downward trend since November last year due to a glut in global supplies. They started plummeting earlier this month after the Organization of the Petroleum Exporting Countries (OPEC) raised its production ceiling, ending any hopes production would be curbed.

Cheap crude oil prices have already filtered through to the pumps, with all four of the major mults dropping petrol prices below £1 for the first time since 2009, and facing pressure to do the same on diesel, which is currently 3p cheaper than petrol at wholesale.

But despite the strong role crude oil plays in driving food commodity prices, analysts say the drop in oil prices over the past fortnight has not yet had a big impact on these markets.

According to Tracy Allen, senior commodities analyst at Rabobank, the biggest impact on food commodity prices was actually felt last November when oil prices first slumped.

"Sugar in particular was affected because of the relationship between the growth of sugar cane for ethanol and the use of gasoline," she adds.

Although recent low crude oil prices are putting pressure on vegetable oil prices, Allen says an increase in the US mandate for biofuel for the coming year has boosted them in recent weeks, with soyabean oil prices actually up by 7.6% month on month [Mintec].

And while farmers of agricultural products outside of the biofuel market might be feeling some cost relief from lower fuel and fertiliser prices, these sorts of energy savings will "take much longer to flow down through the supply chain" and translate into cheaper agrifood commodities, Allen says.